2021-22 Is off to a great start!
Yesterday we were thrilled to welcome nearly 7,000 students in person at our 15 schools in Denver and Aurora. Masks could not hide the joy and excitement radiating from students and staff throughout our school communities. Check out a few highlights from the day below!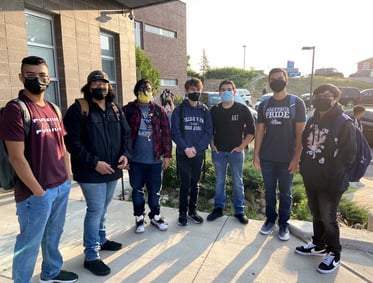 Students at DSST: College View High School ready to start their first day.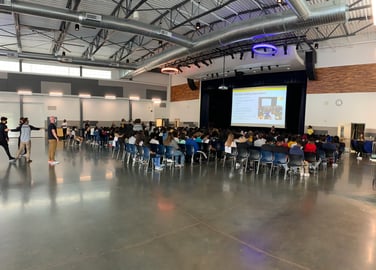 Kicking off the year at DSST: Conservatory Green with a Morning Meeting.
DSST: Cole Middle School and High School started in the same building as one united 6-12 campus today. For the first time, all DSST: Cole students will share the same building, and our friends at CASA are now in Mitchell, where our middle school was previously located. Our staff worked hard to update the building and beautify the campus before students arrived today, and the hallways and classrooms are filled with Dragon pride.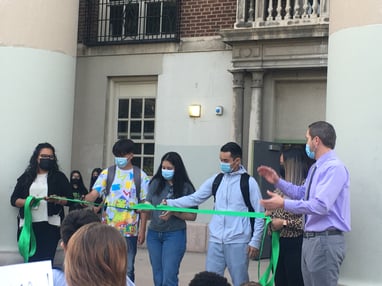 More photos of their first day can be seen here!
We kicked off the year across our schools with morning meetings, lots of fist bumps, friendships renewed, friendships started. Enjoy these photos, and be sure to follow us on Facebook, Instagram, and Twitter for even more photos from today and throughout the year!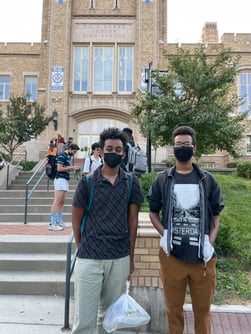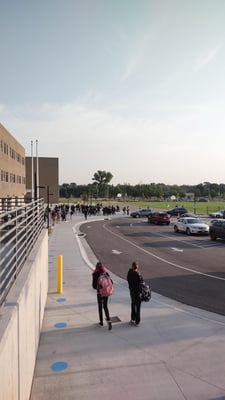 Students ready for a great year at DSST: Byers and Aurora Science and Tech!
DJ Khaled helped to pump up the crowd during Morning Meeting at DSST: Green Valley Ranch.
After a year filled with remote and hybrid learning our team is thrilled to see our school communities back in person. We realize that the past year has created many gaps for our students - academically and socially. We are ready to provide them with a safe, great year of learning, creative outlets in STEM and that arts, and a full slate of athletic and extracurricular experiences. We are profoundly grateful that our parents have entrusted us with their children this school year.