Black History Month at DSST
The February chill hasn't stopped students and staff across the DSST network from celebrating Black History Month. Staff members, student leaders, as well as school-based Black Student Alliances (BSA), an organization that promotes achievement from awareness to activism, organized a range of activities for their school communities. This included Black History-themed Morning Meetings, guest speakers, parties, and more.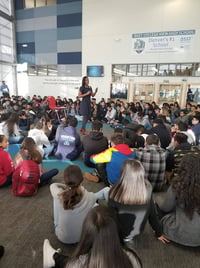 At College View High School, Morning Meetings featured black guest speakers who presented on relevant and interesting topics. Zora Stephenson, news anchor at FoxNews31, came in and spoke about the importance of networking.
Derrick Martin, two time Super Bowl champ, spoke about the importance of setting high goals. And Jana Blue, a former Nuggets dancer and Broncos cheerleader, shared her experiences and how she now runs her own choreography business.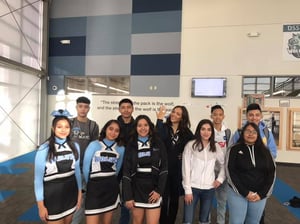 In addition to special guest speakers, College View HS Morning Meetings also featured Black History Month Jeopardy and an explanation of the differences between a Predominantly White Institution (PWI) and a Historically Black College/University (HBCU), and even a spicy hot wing challenge! Student Support Coordinator Tyler Cobb, who has been leading the different Black History Month activities at CV, worked with her student advisory to decorate her door with a Black History theme.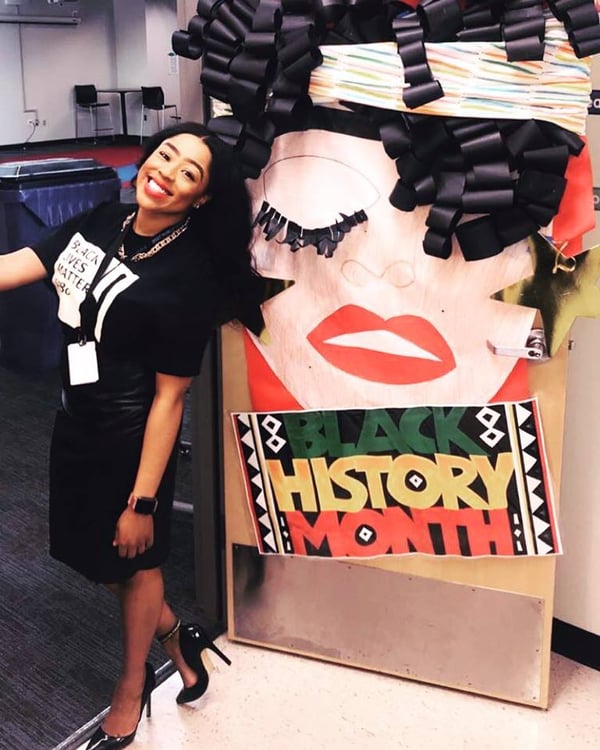 At Cole HS, Emnet Shibre, science teacher and BSA leader, has been busy organizing many Black History Month events for Cole students. Rather than focusing on the challenges that black people often face, these activities celebrated the joys and successes of blackness. Students enjoyed a Black History Month party full of games and snacks, and a Morning Meeting centered on celebrating blackness. Students shared out about a black person they admire, and then played a whole-school trivia game about black inventors and famous black people.
Some Cole students also had the opportunity to attend the Black Women Lead conference at DU the first weekend of February, participating in immersive workshops to cultivate leadership development, all with a lens of wellness and self-care.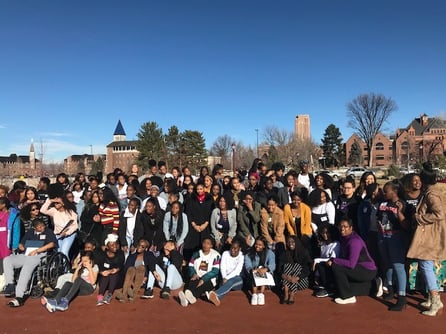 At GVR Middle School, one favorite Black History Morning Meeting showed how young black people throughout history have participated in activism to change the world, in turn encouraging our own students to do the same. At the High School, the BSA has led several Morning Meetings, including one on societal beauty standards and how notable women of color have shattered these stereotypes.
At Conservatory Green Middle School, Math teacher Vanessa Renz introduced a series of Fireside Chats, hosted by various community members. The purpose behind these were to give students an opportunity to meet real life heroes who are continuously making the Denver community a better place. Accompanied with snacks, students learned about leadership, equity, communication, and college readiness, and got to ask questions of the various community members who presented.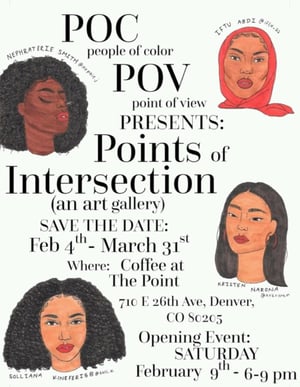 At Stapleton High School, the student-run POC POV (People of Color, Point of View) kicked off their Points of Intersection Art Gallery at Coffee on the Point. Opening night featured student art, poetry, song, and snare drums. Four Seniors lead POC POV- Solli, Nephie, Kristen, and Iftu, and organized this incredible event and gallery. There's still time to check out the art gallery- it will run through the end of March.
It's both inspiring and thought-provoking to see all of the ways that students and staff in our network have embraced and celebrated Black History Month. We can't wait to see how our students will continue to lead and shape history for years to come!