Celebrating 15 Years: DSST's Year in Review
This May, DSST Public Schools completed our 15th school year. Our first school, DSST: Montview High School (formerly DSST: Stapleton) opened in the Stapleton neighborhood of Denver in the fall of 2004. In the 15 years since, we have opened 14 schools on 8 campuses and will expand into Aurora, Colorado this fall with the opening of Aurora Science & Tech Middle School.
This year was certainly filled with both momentous achievements and serious challenges, and as we look forward to our 16th year of service to students and families, we want to highlight some of our greatest successes from 2018-2019.
What was your greatest success of the year? Your toughest challenge? We'd love to hear your thoughts - drop us a note through the comment box below.
Senior Signing Day 2019
This year, four graduating classes, representing almost 400 DSST seniors, announced where they would be attending college next year, including DSST: Montview, GVR, Cole, and the founding class of College View. As if that wasn't enough, the day was made even more memorable by guest appearances from Mayor Michael Hancock, a keynote speech from immigrant activist Gaby Pacheco, and an epic mascot dance-off.
100% of DSST graduating seniors were admitted to college. DSST Public Schools is home to 7% of DPS high school seniors, but represents over 13% of college ready seniors in all of DPS.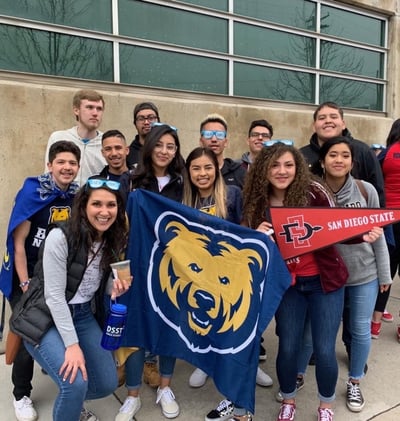 Members of the founding class of DSST: College View outside of the Denver Coliseum, ready to announce their college choices
DSST wins the 2018 Broad Prize
In June 2018, DSST won the 2018 Broad Prize for Public Charter Schools. To be named top public charter network in the country is a tremendous honor, and this award belongs to our students, staff and families, whose hard work is the foundation of our success. While none of us choose the work of public education and eliminating inequity to win awards, this is a great affirmation of 15 years of excellence.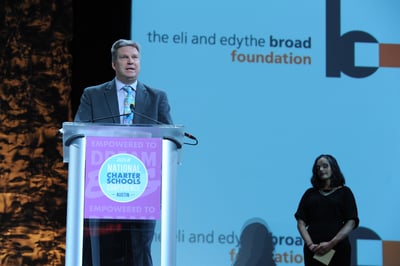 CEO Bill Kurtz accepts the 2018 Broad Prize
DSST opens over 700 new seats
Every year, we continue to grow as a network and serve more students with the excellence they deserve. From adding a senior class to DSST: College View High School, a class of juniors to DSST: Byers High School, sophomores at DSST: Conservatory Green High School, eighth graders at DSST: Henry, and a founding class of sixth graders at the brand new DSST: Middle School @ Noel, we served over 150 new families. As we continue to add grades to several of our schools, as well as open the new Aurora Science & Tech Middle School this fall, we're positioned to serve the Denver metro area to the tune of 6,000 students next year. Reaching more students means providing more much-needed opportunities for robust learning and growth.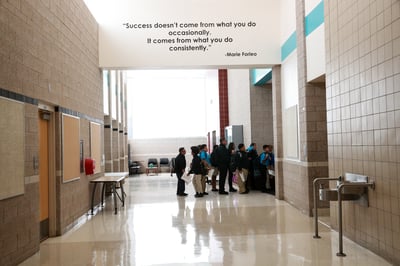 Students at the new DSST: Middle School @ Noel
DSST named a 2019 Top Workplace
Last month, DSST was honored to be named one of the 2019 Top Workplaces, the fifth time in the past six years. Kudos go out to our staff, because they make DSST a Top Workplace! Just like our students, we strive to help our employees grow by creating a workplace that values who they are and connects them to our greater mission.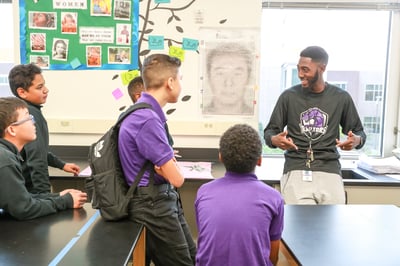 DSST: GVR MS students with their teacher
Our students, families, staff and community lie at the heart of our success and we thank you all for your support of and dedication to our mission of transforming urban public education. We look forward to the wonderful school year ahead!