College & Career Success Month
October is not just spooky season- it's College & Career Success Month! And while a track record of 100% of seniors solidifying post secondary plans doesn't happen in just one month's time, there has certainly been a flurry of October initiatives to get students ready for their next step. We are excited to share the innovative strategies that DSST's College Success teams across the network have been implementing this year!
Students across the network have been taking advantage of a new college search tool- Overgrad. Students create and analyze their college list not just by the chances of admittance, but also their likelihood of graduating, based on the institution's track record with students in a similar demographic. Empowering them to be informed customers, students can use Overgrad on their own time, without the support of their college counselor. This tool has been integral in including others, outside of the college team, in students' college research and application process. Advisors are able to view students' college lists and applications, and students can invite their parents to log into and use Overgrad as well.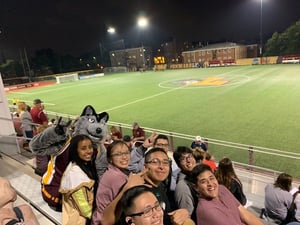 Once they identify the schools they are interested in, it's time for a visit! Students have traveled across the country on DEEP (DSST Early Exposure Program Trips), including LA and Chicago!
Several students from GVR, Byers, Cole, and CV visited colleges in Chicago a few weeks ago. They visited Northwestern, Loyola, DePaul, and the University of Chicago, and even attended a Loyola vs. DePaul Women's soccer game!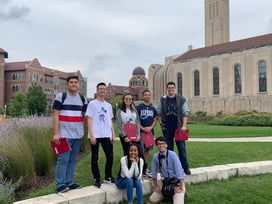 DEEP trips are organized through the Home Office, and often take students to highly selective universities. DSST schools across the network also take students on more individualized college visits through the Fly-In Fund, for example, a trip to Atlanta to visit several HBCUs. At DSST: College View HS, every year 11th graders go on a college field trip, where students are able to choose which college they would like to visit based on academic, social, and admission fit.
Across the state, 32 higher education institutions participated in Free Application Day on October 15. Schools helped students take advantage of Free Application Day by hosting application nights on that very day. After some college essay workshopping in August and September, most students had their personal statements ready for their first application. Students and their families were invited for dinner, seniors put the finishing touches on their free applications, and hit send. Across the network, students submitted 399 applications, saving a total of nearly $20,000 in application fees!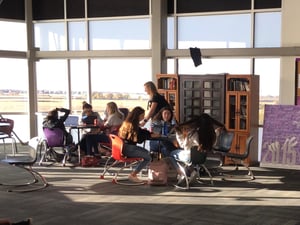 In addition to helping students save money on Free Application Day, all campuses with seniors are hosting FAFSA events to help students complete this important but confusing application for financial aid. College Success advisors also provide guidance to students who are undocumented, helping them find alternate routes for financial aid in partnership with other higher education institutions who are mindful of their difficult situation.
DSST: GVR HS and DSST: Montview HS hosted College Fairs through the Colorado Council. Many in-state schools were in attendance, however some out of state schools like University of Oregon, KU, Texas Tech, and Fort Hays were also there.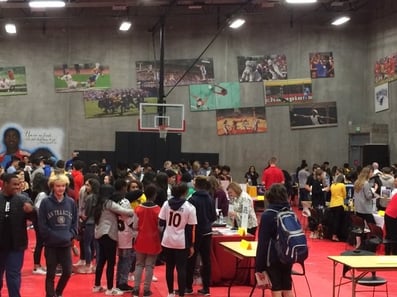 Last week, College View High School hosted an Out-of-State College Fair for their 10th-12th grade students! Students met with a wide range of private and public colleges including University of Oregon, Cornell College, Gonzaga University, University of Alabama, Drake University, and University of Tennessee, to name a few.
In addition to College Fairs, schools like Cal Poly, New Mexico Tech, and WPI are also eager to meet and recruit DSST students, thanks to their reputation for having strong tech backgrounds.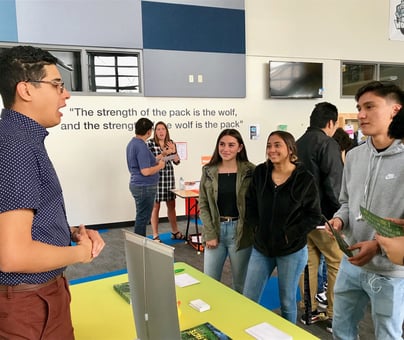 The hard work continues over the next few months, but we already can't wait to hear what our seniors will announce at Senior Signing Day this spring!