College doesn't have to mean debt: What to know about DSST's partnership with AdvanceEDU
One of DSST's driving factors is making sure all students have an equal opportunity for their post-secondary education. We offer many resources designed to help students get to and thrive in a higher-education setting, including a partnership with AdvanceEDU.
AdvanceEDU is Colorado's first hybrid college, and it provides innovative pathways to degree completion through student support services and access to online degree programs. Hybrid colleges in other states have been shown to double degree completion, halve tuition costs and eliminate race-based completion disparities compared to similar institutions.
DSST has partnered with AdvanceEDU since its inception in March 2020 to offer students and staff an innovative new post-secondary option. DSST is offering both a dual enrollment option through a pilot program as well as postsecondary pathways in business, healthcare management, technology and human services.
Our dual enrollment course has been underway since last year and takes place at our DSST: Conservatory Green high school campus. Seniors in the course have the opportunity to earn up to 12 college credits for careers in healthcare, business or general education. They even visit the AdvanceEDU office in River North District (RiNo) once a week.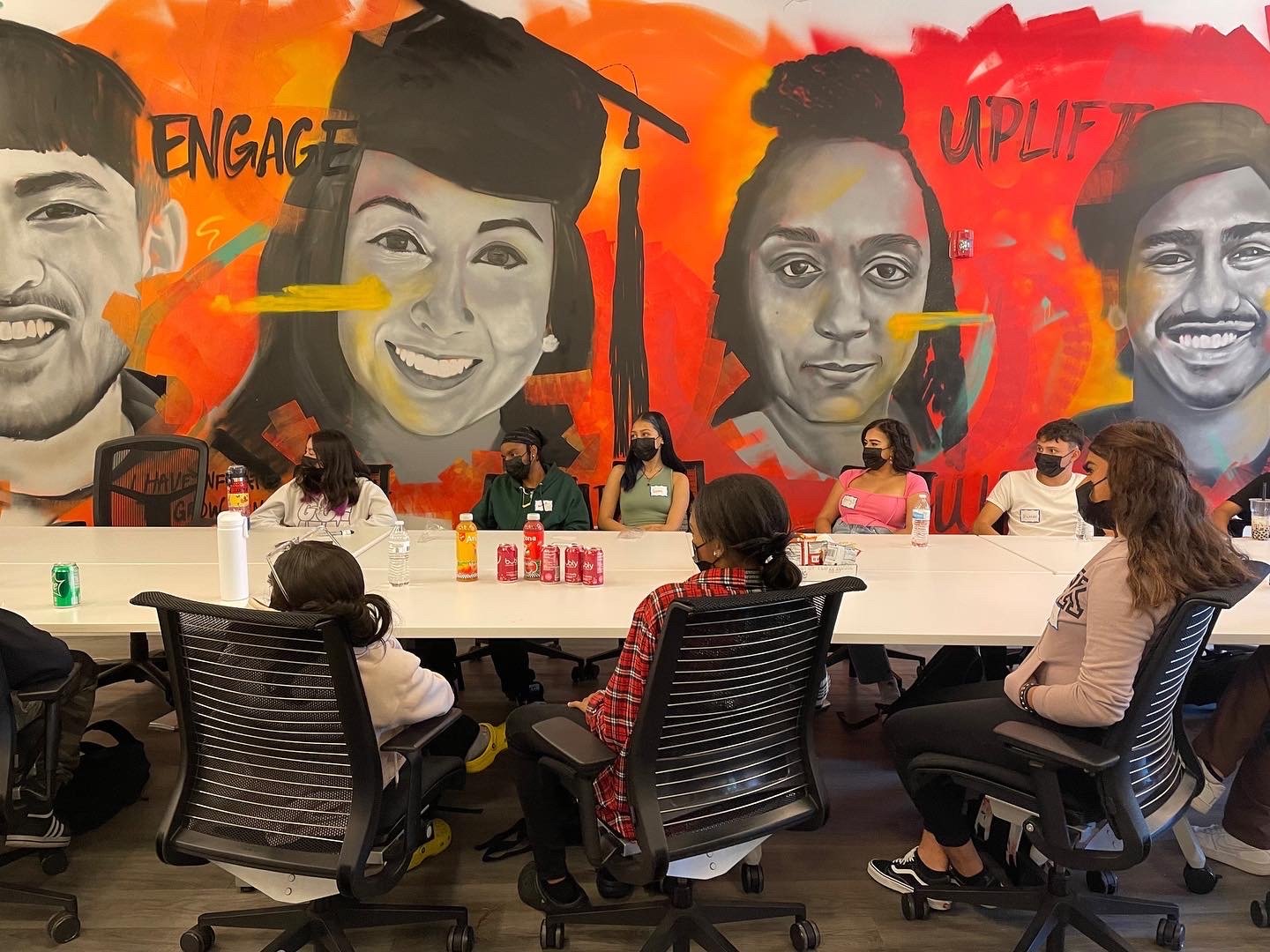 Cecilia Soto, DSST's college success manager and alumna, is teaching the 2022-23 duel enrollment course.
"This dual enrollment partnership not only allows students to earn college credit while in high school but also introduces students to a completely different post-secondary option," Soto said. "We're excited to continue our partnership with AdvanceEDU in hopes of helping all of our students earn their degrees."
Learners who attend AdvanceEDU have access to credentials through Southern New Hampshire University, CSU Global and Western Governors University. In addition, they receive intensive success coaching and in-person support at AdvanceEDU's downtown Denver co-learning campus, which offers meals, technology, tutoring, career services and childcare options.
AdvanceEDU is a great post-secondary option for students – or even DSST staff – who want to work while in college and need a flexible college option. Students who are uncertain about their career path will receive extensive career advising and support as well as paid work-based learning opportunities throughout their experience.
Seniors will be supported through their transition to college with AdvanceEDU's unique onboarding experience, which includes college prep and the opportunity to try out AdvanceEDU for free before they are fully enrolled in college courses. It's also incredibly affordable with tuition equal to the maximum Pell Grant amount, which means most students are able to attend debt-free.
Anyone (staff and students) who is interested in the program should apply here. You can also click here to learn more about the program and partnership.