Community Engagement: A DSST Priority
At DSST we believe our role as educators is to prepare our students for what they need in the future - to have the courage to design and implement an excellent program that best equips our students for success in college and the 21st century and to reach their full potential. We want our students to get an education that provides them with the skills necessary to become the next generation of creators, scientists, entrepreneurs, educators, inventors and leaders.
In the 2021-22 school year, DSST is committing to a programmatic shift that will push and grow the ways in which we serve our students. Our firm belief is that by doubling down on our commitment to community engagement, DSST will be an even stronger leader in pursuit of our mission to transform urban public education by eliminating educational inequality and preparing our students for success in college and the 21st century.
Through our intentional focus on community engagement, we aim to extend and deepen our relationships and two-way connections with our broader community and neighborhoods. A huge step in this work was the development of a team of Community Engagement Managers. Each of our eight campuses now has a Community Engagement Manager.
This team of amazing people has already been making an impact in strengthening the connections with our broader community and helping to actualize our vision for community engagement. Our Back to School Night events have been a great example of this already, as our school communities have come together to enjoy connection points, with the added benefits of food trucks, music, community partnerships, and resources. These events have demonstrated community engagement in action, and over 15 wonderful community organizations have been involved (including Judi's House, Mi Casa Resource Center, CU Anschutz, and Struggle of Love, to name just a few). Thank you to all the people across the network engaging in and supporting this important work!
Check out a few photos from our Back to School Night events below!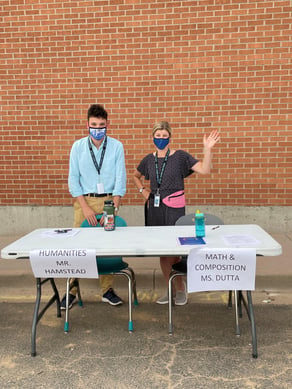 Teachers ready to speak with families at DSST: Elevate
Struggle of Love Foundation at AST's Back to School Night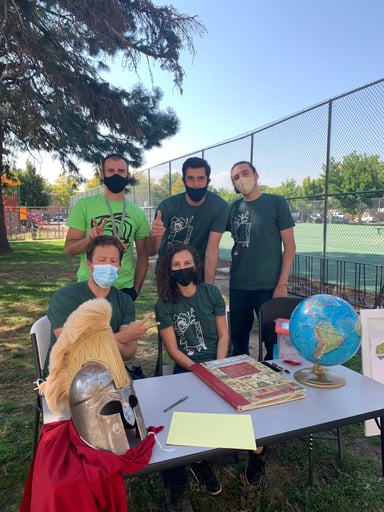 Teachers at DSST: Cole showing their Dragon pride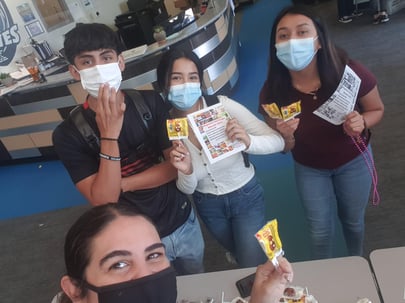 DSST: College View students with their Community Engagement Manager