DSST Celebrates Ribbon Cutting Ceremony at DSST: Elevate Northeast High School
Today we celebrated the Ribbon Cutting Ceremony for DSST: Elevate Northeast High School! Read all about the event below, plus an introduction to Founding School Director Travonda Favorite.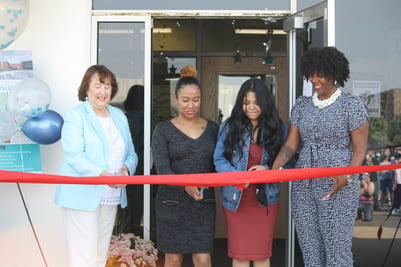 After impressive board meeting turnouts, impassioned public comments from students, parents, and staff, petition signing, and elevating all voices, we are excited to welcome the founding class of DSST @Noel Bulldogs to their new high school, DSST: Elevate Northeast! Phase 1 renovations of the new building are now complete, and this morning we celebrated with a Ribbon Cutting Ceremony before the freshman Bulldogs start the new school year.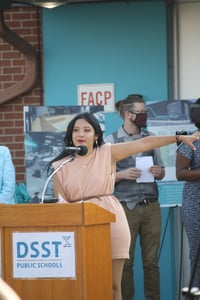 Attendees heard from Founding High School Director Travonda Favorite, DSST Board Chair Gloria Zamora, founding parent Kristal Huerta and 9th grade student Liliana Gonzalez. Guests were able to tour the newly renovated building. Check out more photos from the event here.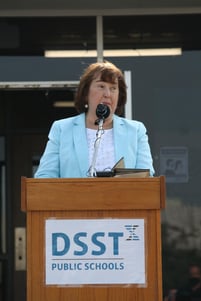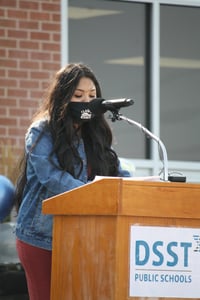 Introduction to Founding School Director Travonda Favorite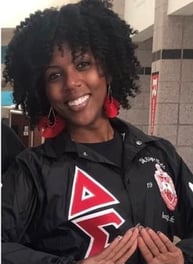 Greetings! I am Travonda Favorite and I am excited to continue my Bulldog journey as the Founding School Director at DSST: Elevate Northeast High School in the far northeast region of Denver. This is my 11th year in education. Before joining the DSST Middle School @ Noel founding team in 2018, I spent seven years worked in the traditional public school system and eventually joined a founding turnaround team with Crescent City Charter Schools. I received my Bachelor of Arts degree from Grambling State University, a Historically Black College University, and obtained my master's degree at Capella University.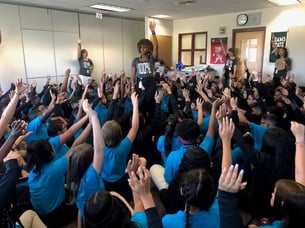 My journey at DSST has been one that I am most proud of! I had the pleasure of leading a strong culture of excellence at our Noel campus as a founding dean of students and I am now embarking of the amazing opportunity to continue to work with our founding class of students, families, and community. I look forward to being another great high school option for students and families in the Far Northeast for years to come and continuing to #ElevateExcellence.