DSST Hosts Aviation Industry Nights for Students and Families
Students have been able to get first-hand exposure and connections to careers in aviation and aerospace thanks to a new partnership with the Denver International Airport (DEN) Center of Equity and Excellence in Aviation (CEEA) and DSST Public Schools.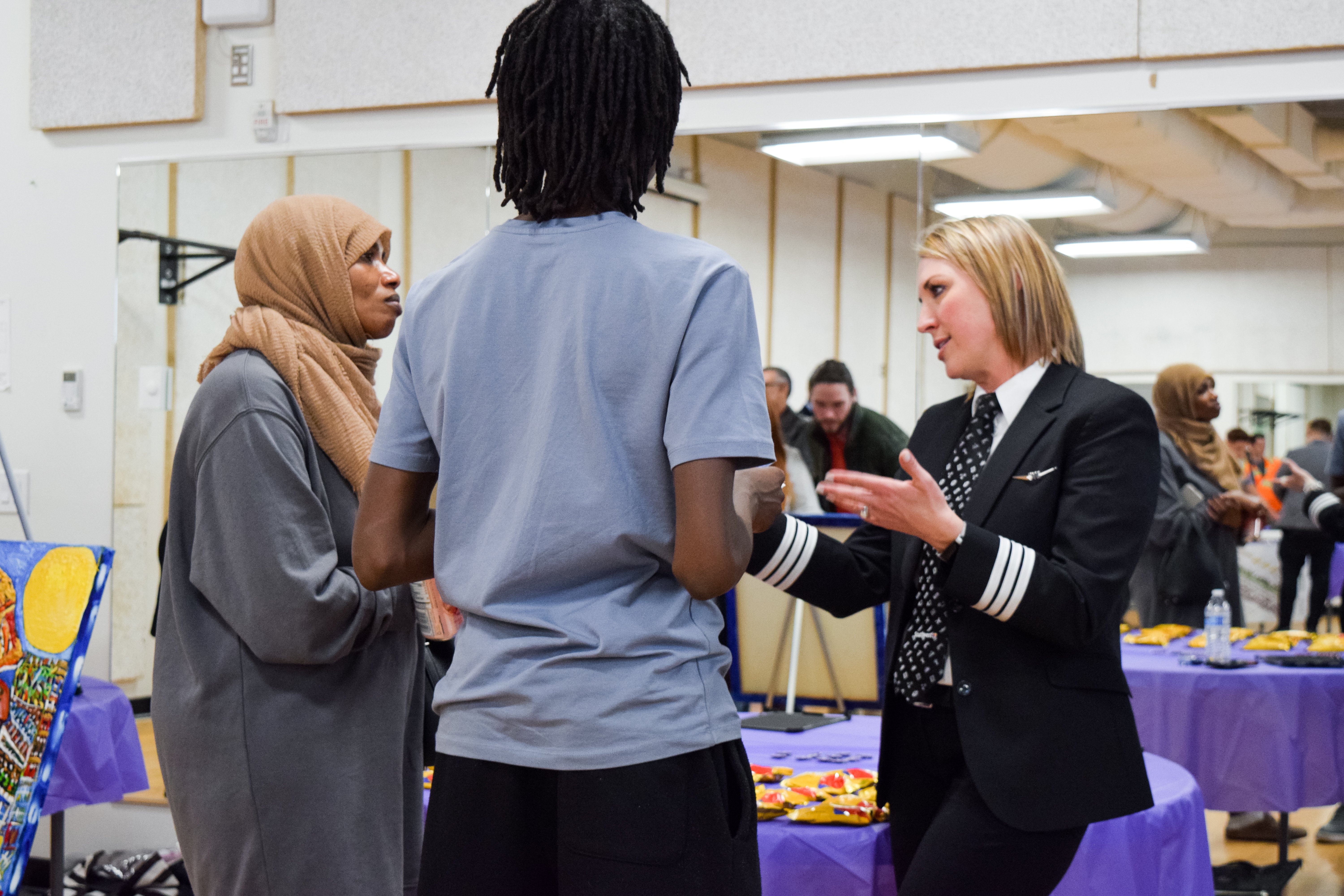 A DSST: Green Valley Ranch High School family discusses career pathways with Southwest Pilot Deidre Glaser.
Representatives from different airport careers attended Aviation Industry Night events where students and families had the chance to speak with pilots, air traffic controllers, emergency response personnel, wildlife maintenance crews, runway technology specialists and the (crowd-favorite) airport therapy dog.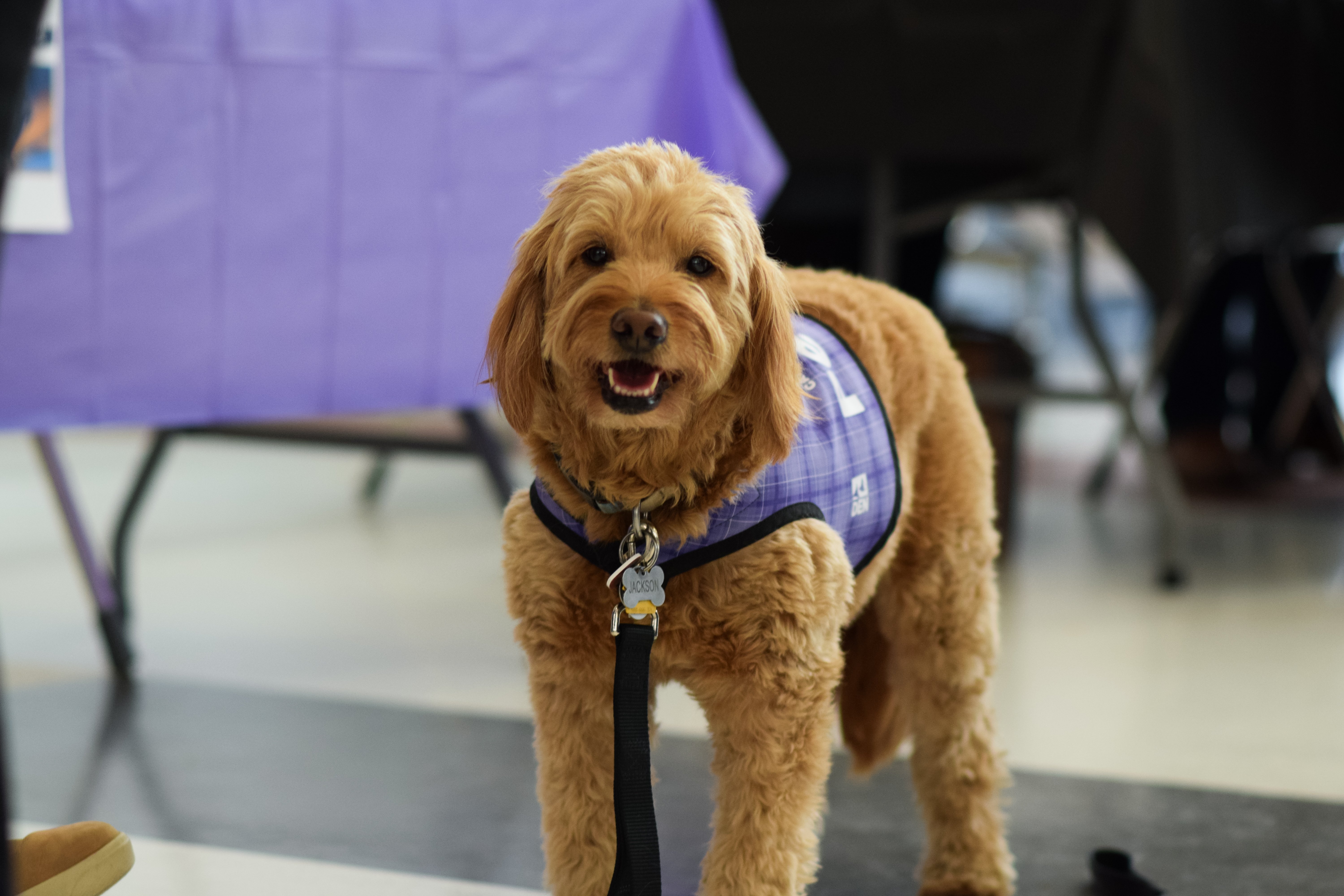 Jackson, member of the Canine Airport Therapy Squad, is a great DEN airport representative!
With over 35,000 jobs, DEN is the largest employer in Colorado. For DSST: Green Valley Ranch families, it was especially important to learn about career opportunities in their backyard.
"The DEN industry nights provided an important setting for students and their families to network with leaders in a wide variety of STEM careers across the airport," said Audrey Holmes, Director of STEM and Student Experience at DSST Public Schools.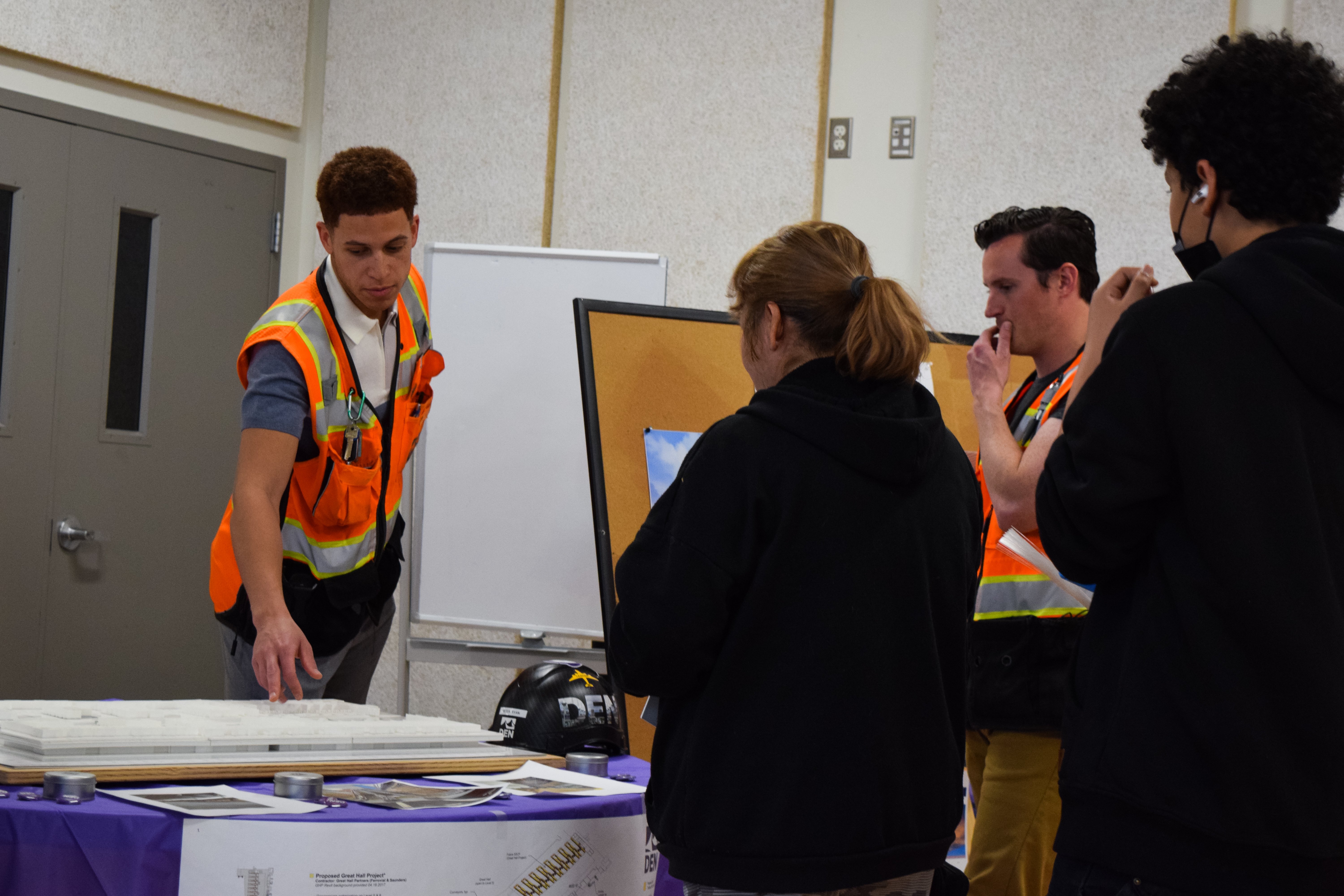 Nate Walker, Engineer, and Peter Ryan, Architect, talk with a DSST: Green Valley Ranch family about the construction and design of the "Great Hall Project" at DEN airport.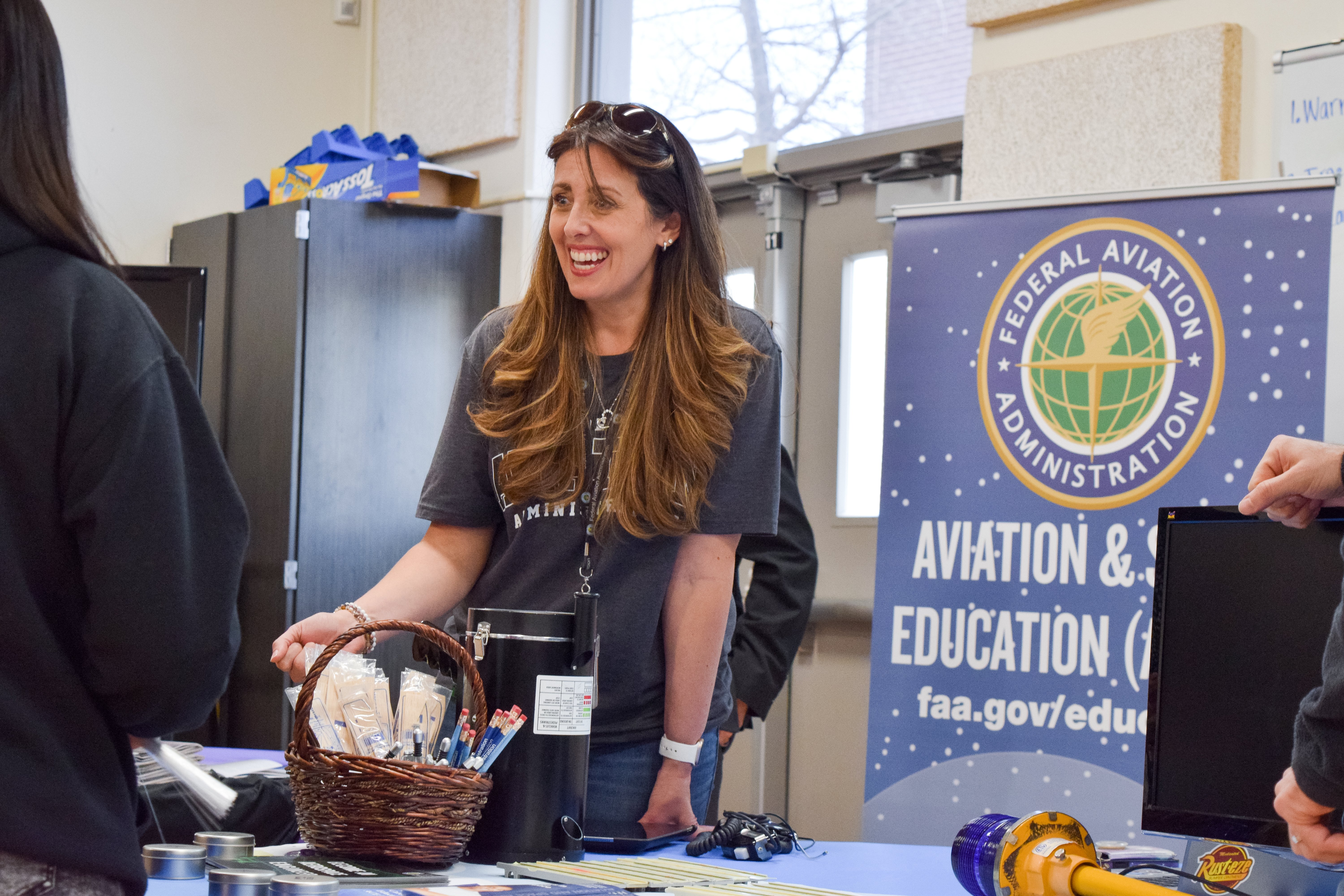 Monica Feder, Air Traffic Control & Support Specialist, talks with a DSST: Green Valley Ranch family.
DEN's Center of Equity and Excellence in Aviation (CEEA) is committed to increasing the number of people of color and women in the aviation workforce and to providing opportunities for under-represented youth interested in aviation careers.
CEEA opened the door for a partnership with DSST Public Schools last fall when 12 DSST teachers visited DEN to brainstorm the question, "How can we integrate the aviation industry into our schools?"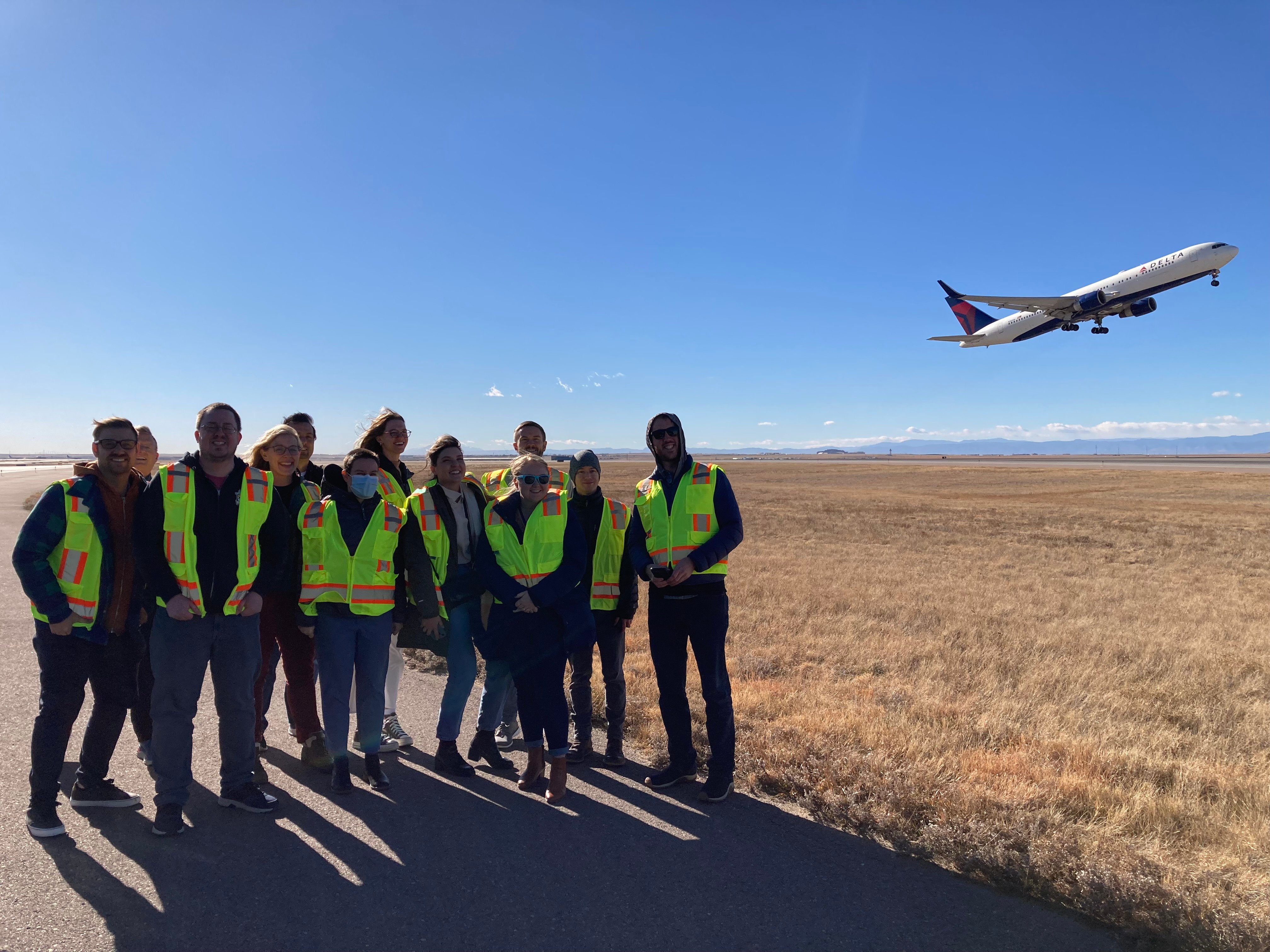 DSST educators visit Denver International Airport.
In addition to DSST: Green Valley Ranch, Aviation Industry Night events were also hosted at Aurora Science & Tech, DSST: Conservatory Green, and DSST: Elevate Northeast.

Families enjoy Aviation Industry Night at Aurora Science & Tech.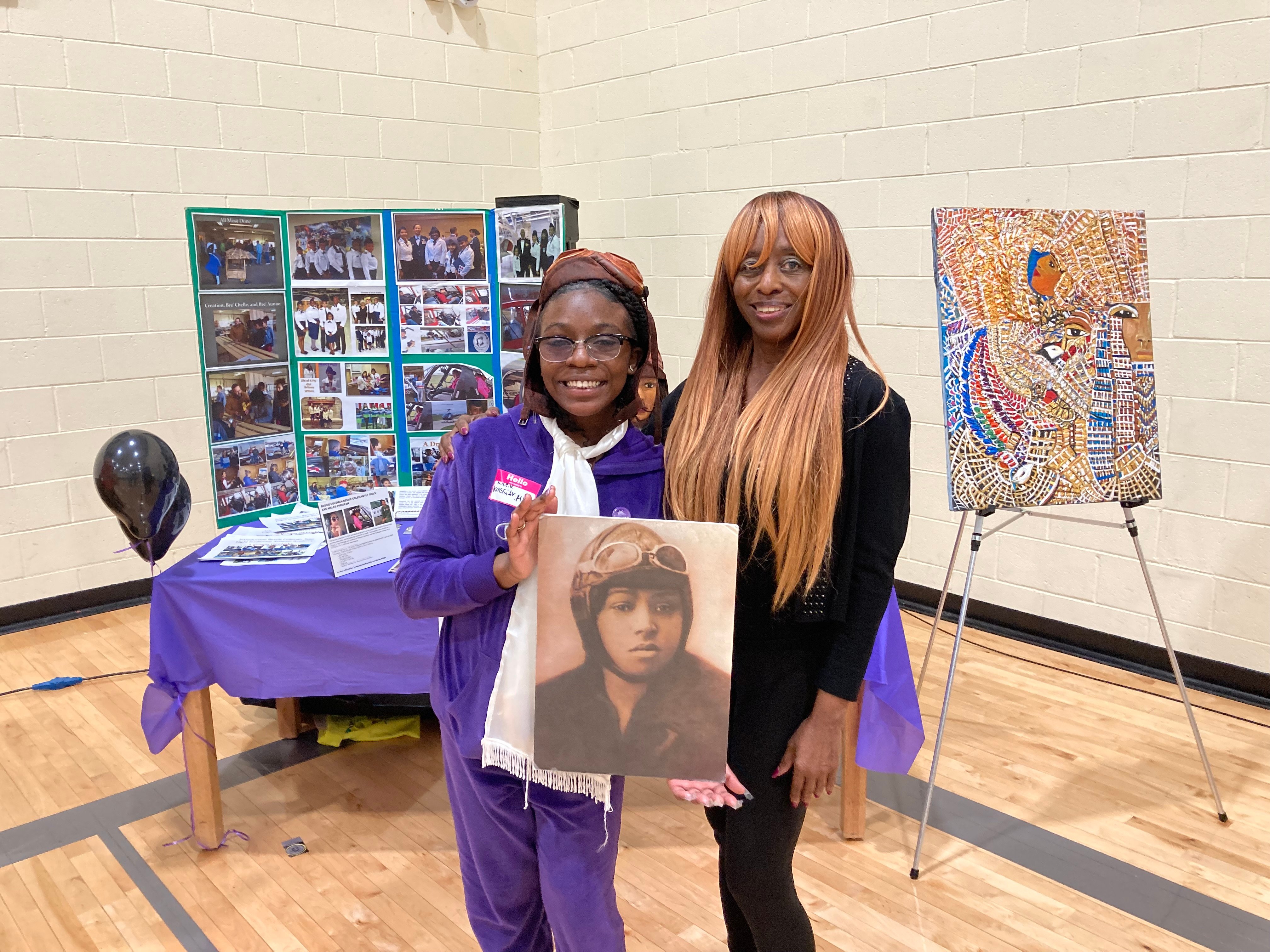 Jacqueline Withers, CEO of the Bessie Coleman Fly Girls and Males youth flight program, poses with student Kassidy.
"Aviation Industry Nights open up conversations about possible future careers in aviation and other STEM industries," said Holmes. "These interactions between students, families and industry partners are critical for identity development in young people."
DEN will also attend the DSST STEM & Creative Core Showcase as an industry partner on Saturday, April 15 at CSU Spur (4817 National Western Drive, Denver, CO 80216) from 10am to 1pm. All are invited to attend.