We made it! As historic 2020 comes to a close, we're reflecting on the numerous high points and bright spots seen across our network and our larger community. From finding innovative ways to support our community, to celebrating our students' vast achievements and offering different ways to expand their learning, it is this hard work and creativity that continues to inspire and energize us for whatever 2021 may bring! Join us as we look back on DSST's top 10 moments of 2020.
10. Increased Enrollment Amidst a Turbulent Landscape
The realities of remote learning have posed numerous challenges to students, parents, and schools. As many districts across the nation have lost students to pods and private schools, we've increased our enrollment by 2% thanks to our team's relentless work in ensuring 100% of students have internet access to attend our nationally recognized E-School program.
9. A New Way to Tour DSST Public Schools!
While in-person school and tours are currently paused, we are happy to offer different ways for new students and families to learn about DSST, including a virtual tour or webinar. You can now sign up to take a look inside each of our schools and embark on a virtual tour with your future DSST student!
8. 100% Internet Access
Having a 1:1 laptop program is great, but without internet access, the impact is not as profound. Thanks to the tireless work of our tech and operations teams, along with creative partnerships with Comcast and T-Mobile, 100% of our students have been able to connect to the internet and access high-quality synchronous instruction.
7. Innovative Learning Opportunities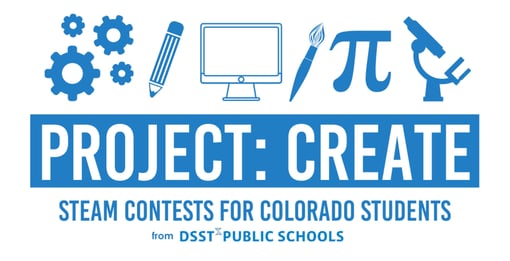 In the rush to transition from in-person to remote instruction, many of the joyful and creative aspects of learning can be easily lost. In Spring 2020, we launched Project: Create, weekly STEAM contests open to all K-12 Colorado students. The winners were featured every week on CBS4, and received prizes from local organizations including the Denver Botanic Gardens, Denver Museum of Art, Swallow Hill music, and much more!
In the 20-21 school year, we launched "Opt-Ins," explorational courses for grades 9-12, topics ranging from financial literacy to cybersecurity.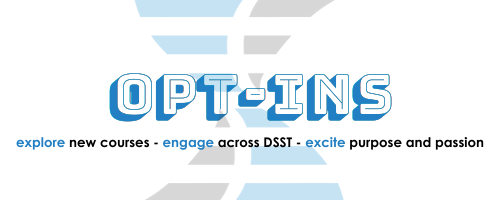 Students from across the network were able to opt-in to take these courses during lunch breaks and/or after school, exposing them to new ideas and inspiring new passions.
6. Family Partnership & Engagement
In 2020, parents and family members added "teacher", "tech assistant", and much more to their resumes. Strong partnerships with families across the network have been more essential than ever. From Far Northeast families turning out by the hundreds in support of a Noel HS at DPS school board meetings, to consistently high ratings on our family surveys, we are proud and humbled to be part of a community that is invested in the success of all students.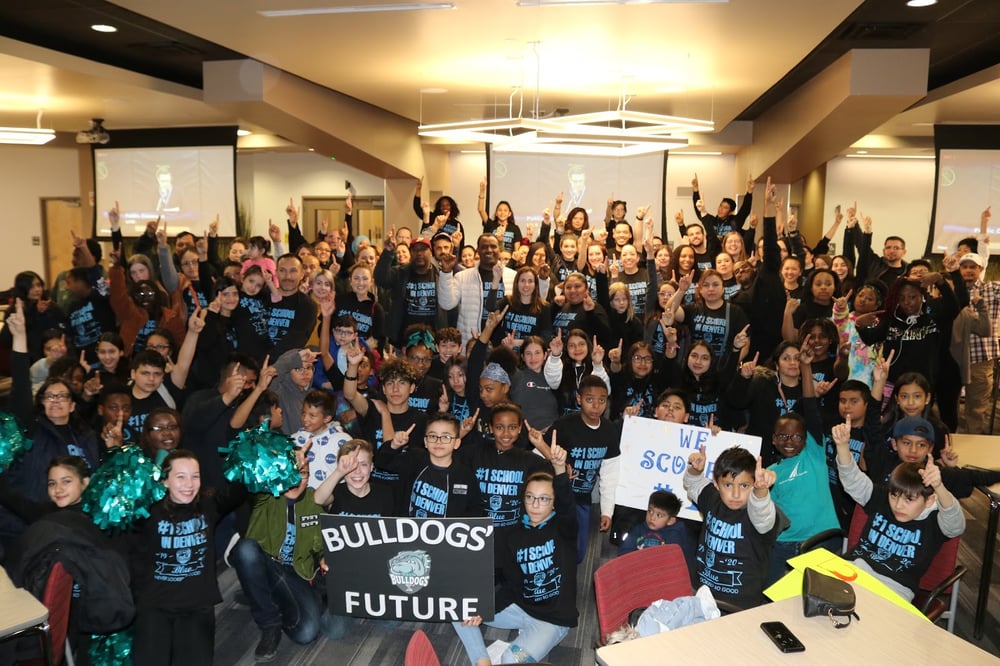 5. Supporting our School Communities
The pandemic has had profound and painful impacts nationwide, and the Denver area has been no exception. Over the course of the year, our community has continuously sprung into action to help those in need.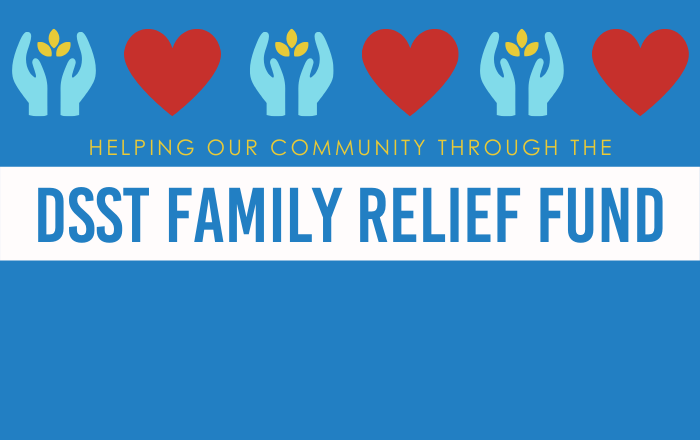 In April, we launched the COVID Family Relief Fund and raised over $83,000 that went towards delivering 1,400+ free and nutritious meals to community members in need, every week.
In August, we virtually hosted Infusion, our annual professional development day. Thanks to a community-specific grant from RootED Denver as well as the savings in going virtual, we were able to purchase gift cards to local businesses of color, in turn providing a small gift to our staff and supporting our school community.
In October, DSST: Cole HS created a Food Pantry that now serves both school families and beyond.
4. Nurturing Civic Engagement
In this historic election year, we saw exemplary civic engagement and numerous ballot measures voted in that will directly benefit our schools and larger community. Across the DSST network, we saw over 90% registered voter turnout among staff, and 82% among DSST families. Notable ballot measures that will increase education funding include the repeal of the Gallagher Amendment (this will help fund schools and other social services), the instatement of a nicotine tax to fund universal pre-k, and a bond and mill levy proposal that will bring hundreds of millions of dollars to fund much needed services including mental health, special education, and facility improvements.

3. Honored with the 2020 Above & Beyond Award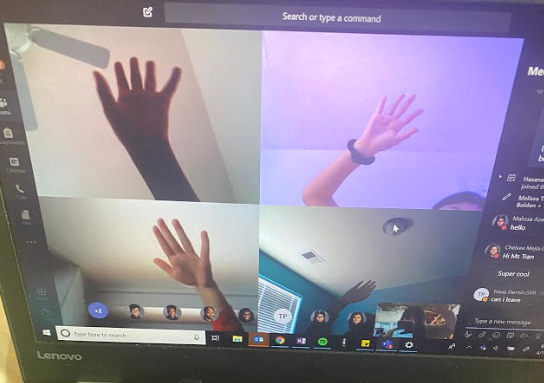 In May, the National Alliance for Public Charters named DSST Public Schools one of the top ten charters in the nation that went above and beyond to meet the needs of their students and community during the pandemic. We were honored to be recognized, and look forward to continuing to find new and innovative ways to serve our students with excellence.
2. Innovating Senior Celebrations
2020 will not be remembered for spectacular events- the highly anticipated Senior Signing Day was sadly canceled. And while seniors across the network were disappointed to not be able to celebrate their class's 100% college acceptance at the Denver Coliseum, we found fun and creative ways to recognize their achievements, including graduations held at the Denver Mart Drive-In theatres. And or the class of 2021, we held a virtual college fair in September, with nearly 100 colleges from around the world in attendance.

1. Noel State Board Victory
After a year of impressive board meeting turnouts, impassioned public comments made both in person and virtually, signing petitions, and elevating all voices, we are excited to welcome the Noel Bulldogs to their new high school this fall.
With a new building comes a new name, and DSST: Elevate Northeast High School will be opening its doors to a Founding Class of 9th graders in the fall of 2021. This was finalized in December when the DPS Board voted 7-0 to open DSST: Elevate Northeast High School for the 21-22 school year.
In November, the Colorado State Board of Education had voted 6-1 in favor of a DSST High School option for the Far Northeast opening in the 21-22 school year, overturning a previous DPS Board decision. This was a resounding bipartisan vote for DSST and for what is best for students and families in Denver. It demonstrates that when a community of dedicated parents come together and express their demands for high quality education options, they can ultimately prevail.