Women STEM leaders at DSST
We are excited to highlight just a few of the many DSST staff members who are STEM leaders in their own right, making an impact not just on the world today, but the STEM innovators of the future!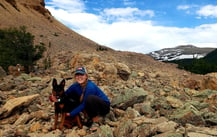 Katie Boye is the 6th grade science teacher and science department chair at Aurora Science and Tech Middle School (AST). Katie has been with the DSST network for four years and has been teaching in middle school for 13. She is passionate about transforming science education for students in America and believes that the love of Science can be fostered in all children. She is committed to creating an inquiry-driven, project-based, and student-centered science program at AST. She is motivated to encourage equity in science education and hopes to encourage positive change in our society through scientific processes.
Schuyler Fishman is an AP environmental science and engineering teacher at College View High School. Schuyler joined DSST in 2014 and has deep experience working in the science field and environmental education after obtaining a master's degree in atmospheric science from University of California Davis and then later a master's in secondary curriculum and instruction from USC. Schuyler is a tinkerer, maker, and advocate for environmental education and empowering students to see the connections across Earth's systems.
Maddie Frank is a 7th grade science teacher at Green Valley Ranch Middle School (GVR MS). Maddie joined DSST in 2018 as an Apprentice Teacher at GVR MS after studying environmental science at the University of Redlands and earned her master's degree in secondary science through Relay GSE during her time at DSST. Maddie has a breadth of experience in environmental science, outdoor education, and leadership development with youth. Currently, the curiosity that her students have brought to their unit surrounding space has been particularly exciting. They are looking up facts, asking hard questions (that most of the time she doesn't know the answer to and they teach the class about it), and bringing joy to the virtual and in person space. Science is all around us and they are taking that and running with it.
Dr. Hannah Hathaway is an AP and biology teacher at Montview High School. Hannah joined DSST in 2018 after receiving her PhD in pharmacology from Georgetown University and spending several years working in research labs as well as in academia, including as a postdoctoral fellow at the Anschutz Medical Campus. Hannah has led in creating a new biology curriculum that is grounded in science practices, and brought her passion for research to her students' experience at Montview.
Jaelen Hysaw is a biology and engineering Teacher at Conservatory Green High School. Jaelen is a DSST Montview alumna who came into teaching at DSST in 2019 through the Apprentice Teacher Program at GVR MS after graduating with a degree in biology from Howard University. Jaelen is extremely passionate about biology, including sharing her love of the ins and outs of cell structures and organelle functions. She is also a leader and a champion for equity in science and science education.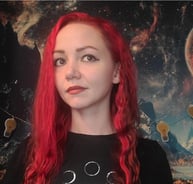 Jennie King is an AP physics and engineering teacher at Green Valley Ranch High School (GVR HS). Jennie joined DSST in 2019 after studying astronomy at the University of Virginia. Jennie brings her love of space to her engineering classes at GVR, as well as in afterschool programs such as her opt-In "Space Exploration and Other Worlds." She recently shared her deep knowledge through her role as a NASA Solar System Ambassador and hosted a Live Stream Event for DSST to celebrate the landing of the Mars Perseverance Rover. This year, her students have participated in an introductory electrical engineering workshop as part of her engineering class's partnership with CU Boulder. They'll be designing air quality experiments and learning how to build and code their experiments on Arduino boards!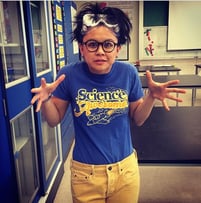 Kryszelda Mendoza is the Associate School Director at AST. Kryszelda joined DSST in 2017 as a Director of Curriculum and Instruction at CGMS. She comes to DSST with a love of science, but a deep love of physics. She graduated with a degree in physics from the University of Colorado Boulder. She did research in high energy nuclear physics, focusing on mapping the temperature of Quark-Gluon Plasma through photon emission. After college, she started teaching 9th and 12th grade physics in Chicago Public Schools. During her time in the classroom, she did a lot research in understanding the Next Generation Science Standards (NGSS) to transform her science classroom and led professional development for teachers across Chicago to learn the NGSS.
Christina Olson is a 6th grade science teacher at Montview Middle School. During her undergrad years at the University of Colorado Colorado Springs, she had the opportunities to work for the U.S. Forest Service (doing burn area remediation), the Colorado Division of Wildlife (ask her about why your dog should be vaccinated for distemper), and taught biology lab courses for the university. Each of these experiences allowed her to interact with people in different ways, usually about how awesome science is, which led her to a master's degree in education and curriculum. Christina has taught nearly every science course possible and found her niche in 6th grade. She has worked hard to help develop a curriculum that is engaging and relevant to our newest Knights; their joy and excitement is what keeps her coming back year after year!