From GVR Raptor to Duke Blue Devil
We believe students can find and pursue their passions at DSST - no matter what they may be. This past month, we saw this come to life as DSST: Green Valley Ranch High School Senior, Amarachi Onuoha, signed to the track and field team at Duke University.
Traditionally, signing to play a sport happens at an in-person event where the athlete is surrounded by their community- it's the inspiration behind our annual Senior Signing Day! But unfortunately, due to COVID-19
, that is not a possibility this year.
The DSST: GVR community snapped into action to show Amarachi their support and hosted a virtual signing day for her! Even though her big day looked different than usual, Amarachi signed her commitment letter in the presence of her family, coaches, and the greater GVR community via a Microsoft Teams meeting.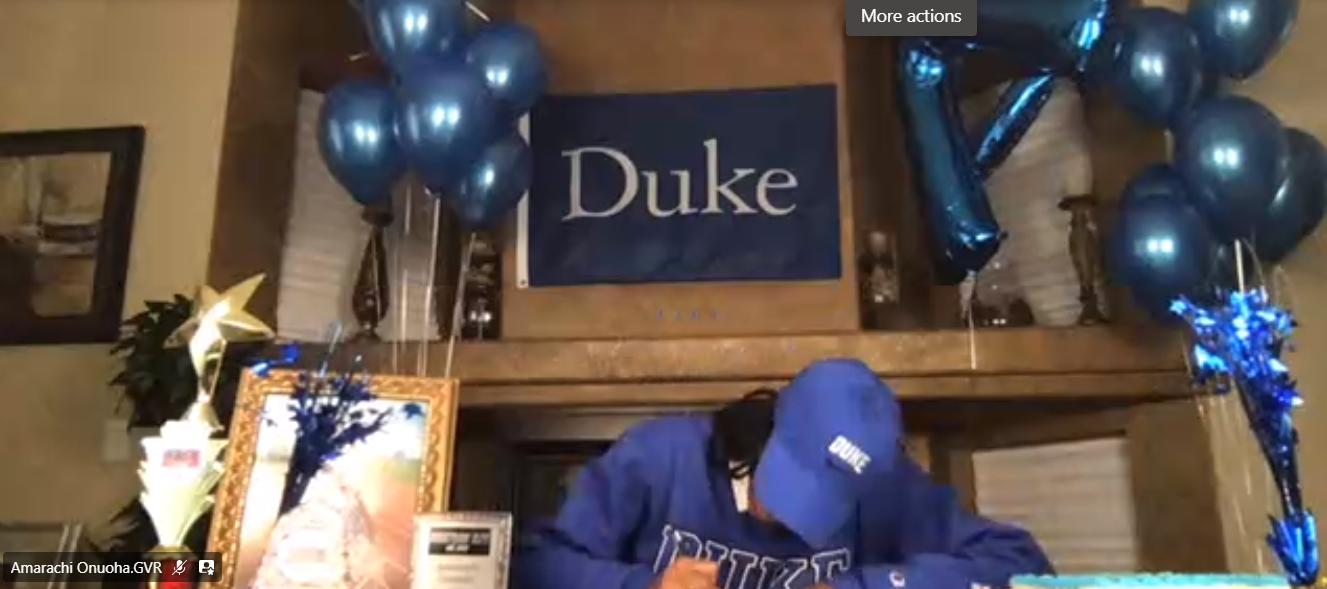 Amarachi's joy and sense of accomplishment was palpable, even through a screen.
She was showered with praise and well wishes of her teachers and family, moving the many students and staff who were also present on the call.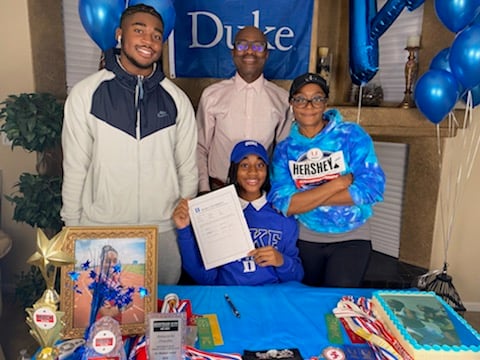 Amarachi is not only successful on the track, she wants to study biological sciences or biomedical engineering at Duke. She notes that DSST has held her to a rigorous curriculum, which has helped her with time management and learning to balance her academics and athletic pursuits.
To future DSST student-athletes, she says "stay focused in school, make sure you have good grades, find a good coach/team that will support and challenge you, and it's okay to lose because losing only makes you want to get better."
Even though her favorite event in track and field is long jump, she will also be participating in the 60m, 200m, and 400m run events.
After a meet or a practice, you can find Amarachi snacking on ice cream.
We are so excited to see what she accomplishes as a student-athlete at Duke University - congratulations and #TwoClapsOnTwo for Amarachi!