A step outside of STEM: How one DSST student learned to love photography through junior internship
For DSST: Green Valley Ranch junior Quinten Newbern STEM has been the main focus throughout his time at school. It has been a passion of his, and he has dedicated a lot of his time to developing those skills.
However, when it came time to pick what he wanted to do for his junior-year internship, Newbern decided to step outside of his STEM comfort zone.
"I have a lot of afterschool activities related to engineering, so I wanted to explore art through my internship," said Newbern.
Through the school's College Success program, Newbern was placed at Downtown Aurora Visual Arts (DAVA), where he began to learn how to work with ceramics, developed skills in photo printing and more.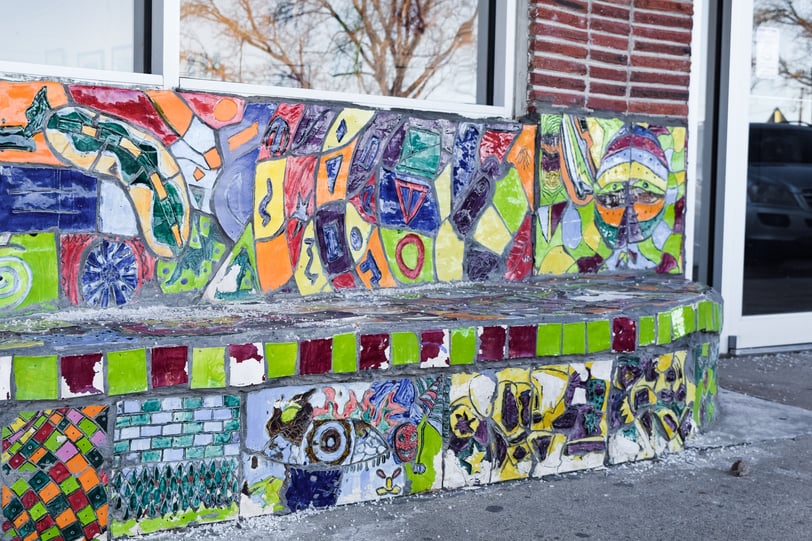 The bench outside DAVA also acts as a piece of art. DAVA's mission is to engage diverse youth in meaningful arts education that sparks creativity, increases opportunity, and strengthens community.
One of the methods of printing he learned was cyanotypes. First introduced in 1842, the cyanotype is a photo printing formula sensitive to ultraviolet and blue light, thus producing a cyan-blue colored print.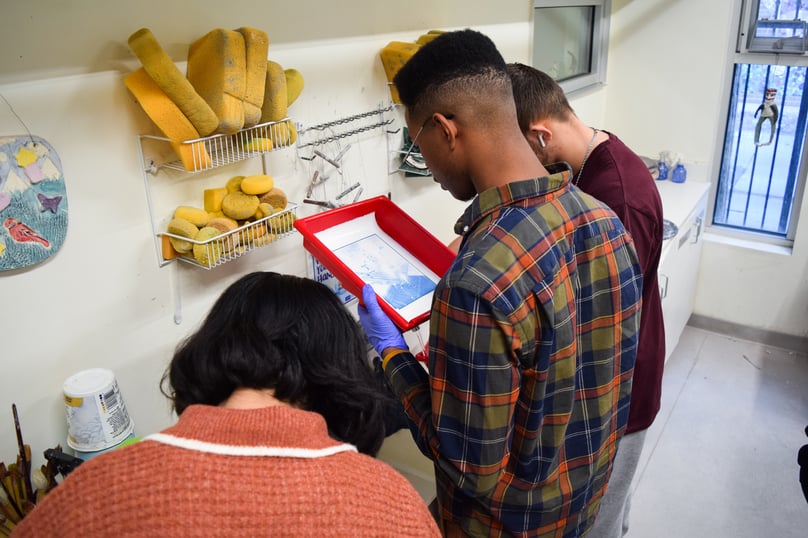 Quinten rinses a cyanotype as part of the photo development process alongside other students at DAVA.
Cyanotypes quickly became his favorite method of printing.
"I liked cyanotypes because they used a lot of interesting chemistry which is a subject I have a talent for," said Newbern.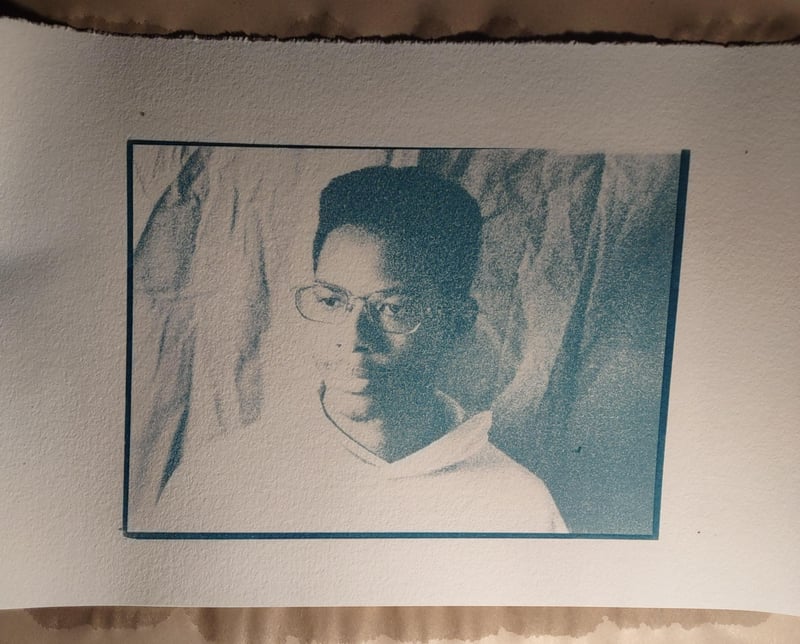 Quinten's cyanotype self portrait.
Viviane Le Courtois is the DAVA Program Manager who oversees the Creative Action by Teens program. Newbern credits her with helping his creativity bloom.
"Ms. Viviane helps us bring what's in our minds into reality," said Newbern.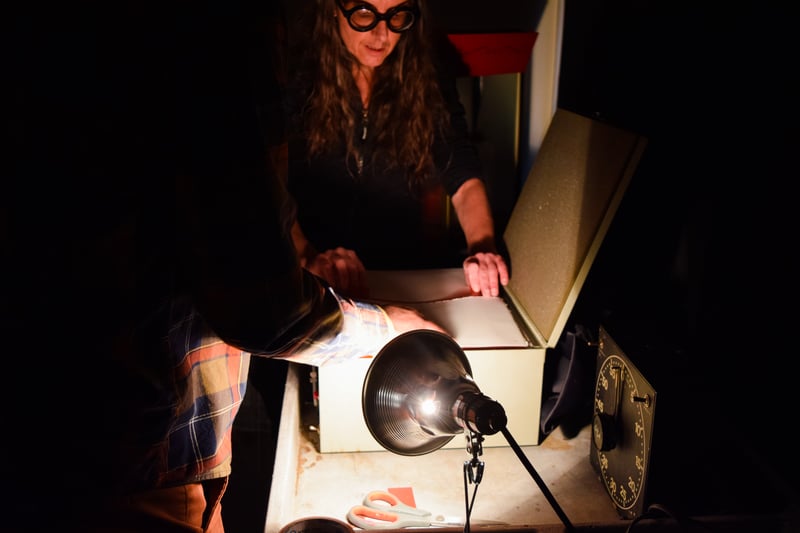 Viviane assists Quinten with the UV light box used in the cyanotype development process.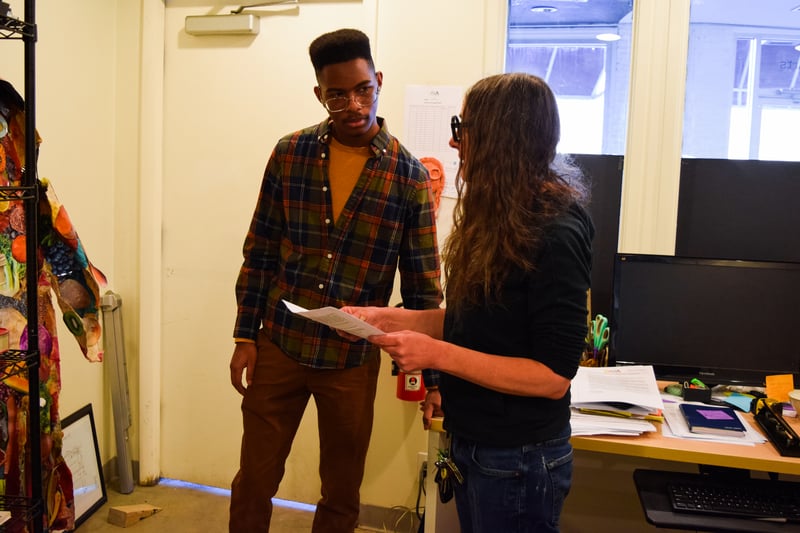 Quinten and Viviane discuss ink colors for a project at DAVA.
Apart from learning new skills, Newbern said his favorite part of his time at DAVA is working with others.
"Being able to work with different kinds of people that I wouldn't have met without this internship (has) been a unique experience," said Newbern.
As for the impact on Newbern's career goals, he sees engineering and art as overlapping fields.
"This internship has allowed me to think more about the role of art in my life," Newbern said. "I want to be an engineer, but I can be an artist, too."