How DSST Teachers Are Inspiring Lifelong Readers
These days many of us read more online articles and text messages than books, but literacy still deeply matters. If anything, technology has increased how much we read at work and home.
At DSST Public Schools our reading teachers set out to inspire lifelong readers, but that isn't always an easy task.
Statistics and Trends
In fact, the most recent national literacy survey found that 32 million adults—roughly 14 percent of the U.S. population—lacked basic literacy skills, and a 2013 study found that more than 60 percent of U.S. fourth-grade and eighth-grade students were reading below grade level.
Colorado's READ Act, passed in 2012, provides additional funding to raise the reading levels of elementary students, an initiative which has shown early positive results. From fall 2016 to spring 2017, the number of Denver third-grade students reading at grade-level increased 14 percent.
How does this play out in our classrooms?
The biggest lever to build literacy, according to Sarianna Murphy, sixth-grade reading teacher at DSST: Byers Middle School, is independent reading. With a little coaching from the Carmel Hill Fund, she's rethought her classroom library and reading curriculum to build an independent reading culture. Here are her tips:
Start with student choice.
While Sarianna's class studies other books together, she also makes sure that every student has selected their own book for independent reading, and they spend 20 minutes of each class reading that book. Letting kids pick out a book is surprisingly effective at inspiring them to read. Beyond that, she uses their choices to suggest related books. For example, "Kids may love Percy Jackson, so I may give them a book on Greek mythology. They can build from their existing knowledge and also encounter something completely different."
Organize books by genre not by author.
Students—particularly middle schoolers—aren't always familiar with authors' names. "If students know they love dystopias or fantasy, organizing books by genre builds interest and mystery," says Sarianna.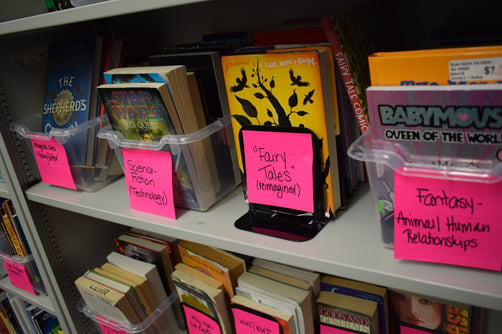 Help students find their sweet spot.
When a book is too difficult, reading becomes a chore. To fix this, Sarianna and Luke label each book by reading level, and students use trackers to find books in their range. The sweet spot for growth is reading a book at the top of that range, Sarianna explains, "We've structured independent reading as a place for students to own their literacy growth."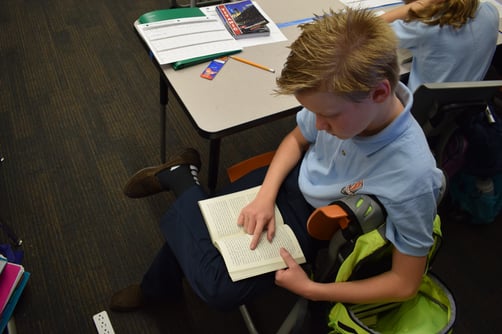 Build out a student librarian program.
At DSST: Byers Middle School, students don't just draw from a strong class library, they can get recommendations from other students. These student librarians may shelve books for the class but they're also literary ambassadors. "Kids start to share books and pass them on. 'This book is awesome! You have to read it.'" Sariana enthuses, "The best part about reading is sharing it with someone else."
Every day, DSST teachers implement these and other best practices like one-on-one conferencing, all-grade reads, and book clubs. Though reading culture varies from school to school, our teachers are designing accessible systems and our students are owning their literacy journey so that everyone grows.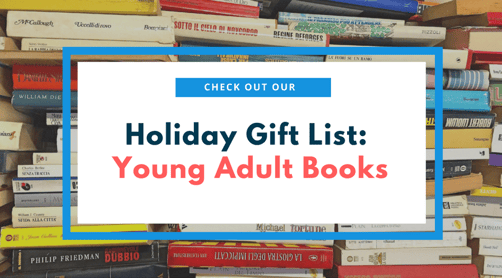 Looking for a holiday gift for your budding bookworm? Here are two must-have lists from Ms. Murphy and Mr. Morin that are sure to captivate your middle schooler.