Introducing the newest members of DSST's Senior Leadership Team
A note from CEO, Bill Kurtz
As we near the end of the 2021-22 school year, I am excited to share some updates about DSST's leadership team. As many of you know, DSST has grown rapidly since we started DSST MTV HS in 2004. We have since opened 15 new schools, all of which have been consistently ranked among the best schools in Denver and Aurora, thanks to your hard work. Over the last five years, we have deeply recognized the journey we need to walk to become a more diverse and equitable organization and have increasingly understood the importance of using every resource we have wisely. In consultation with our Board of Directors, we have decided to add two positions to our Senior Leadership Team - a Chief Equity Officer and a Chief Financial Officer – to meet these important focal points of the organization. Adding these two roles to our senior leadership team is important in guiding DSST and our schools to future success.
In addition to these new positions, we also filled the open position of our Chief People Officer. For all three of these positions, we conducted a hiring search and interview process that included both internal and external candidates. In the end, we found that the best candidates to fill these roles were people who already work at DSST, are doing great work in their current roles and are highly respected by their peers based on feedback from their interviews. These team members are deeply committed to our mission of eliminating educational inequity, exemplify the DSST core values in their work, and have demonstrated great leadership in their current roles.
I am thrilled to announce the following new members of DSST's Senior Leadership Team: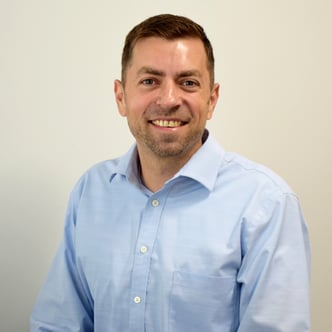 Nick Plantan - Chief Financial Officer
After a career in the private sector that never felt quite right, Nick joined DSST six years ago and found his life's work. He's been leading the finance team throughout his time at DSST, getting the opportunity to be a part of projects such as the introduction of need-based budgeting and developing the Elevate campus. He loves supporting all 800 plus staff and 6,800 plus students across the DSST network grounded in the belief that great financial support helps staff focus their time and energy on student learning. He is looking forward to expanding his impact and support as the CFO.
Nick moved to Colorado 10 years ago driven by his love for the outdoors, spending most of his free time in the mountains camping, hiking or skiing. Nick grew up in Minnesota, has a BBA from Notre Dame, an MBA from Harvard Business School, and was a 2016-18 Broad Resident. He has a wonderful wife Karla, and two amazing kids Jack (8) and Evie (5).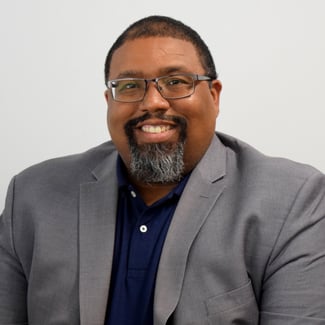 Dr. Aaron Griffen - Chief Equity Officer
Aaron J. Griffen, Ph.D. is a P-12 Practitioner-Scholar with 20+ years of educational experience in public and charter as a middle school English teacher, assistant principal, a high school principal, and most recently as the Vice President of Diversity Equity and Inclusion at DSST Public Schools. Dr. Griffen joined DSST Public Schools in 2018 as the first Director of Diversity Equity and Inclusion. The ability to engage in the DEI work without reservation and the "willingness" of the network to make DEI core is what keeps him at DSST. He is excited to continue his pathway as the first Chief Equity Officer (CEqO).
Dr. Griffen and his wife, Karen are both first-generation college graduates and doctorate degree earners. Dr. Griffen is also the proud dad of two boys, Solomon J. Griffen (15) and Langston J. Griffen "L.J." (11). The Griffens enjoy family outings, barbecues, vacations, their weekly Friday movie nights and Sunday dinners.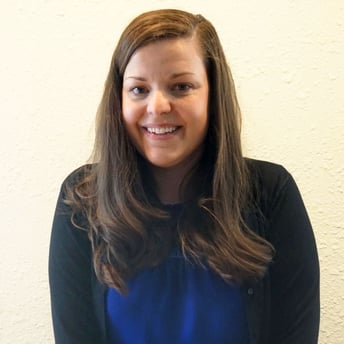 Ashley Wiegner - Chief People Officer
Ashley joined DSST six years ago after spending four years as a Director of School Operations at Uncommon Schools in Newark & Camden. Prior to joining Uncommon Schools, Ashley served in the Obama Administration as a political appointee at the US Department of Education and later the United States Agency for International Development. While in D.C., Ashley led a program for the Homeless Children's Playtime Project at one of D.C.'s Emergency Family Shelters.
After coming to Colorado and joining DSST Public Schools in 2016, Ashley got married and started her family here in Denver. She has been the leader of the Human Resources team since 2018 and working to implement the Talent Operations Business Partner Model, Workday and our Self-Funded benefits program.
I also want to give a shout-out to Nicole Fulbright, who has transitioned to the role of Head of Strategy.
Please help me in welcoming these talented, dedicated people to their new roles! I am excited for what our new team will bring to our efforts to serve our 7,000 students and families in the years ahead.