Magnificent May: Here are all the reasons to celebrate this month
The Month of May is a MAGNIFICIENT time for new beginnings, renewal and togetherness. Spring is arriving and the rain that is present provides our Earth with a clean slate for the upcoming months.
With this new season upon us, it also brings numerous celebrations that allow us all to enjoy the world around us. Please take a moment to learn about a few celebrations that are occurring: Asian American and Pacific Islander Month, Mental Health Awareness, National Jewish Heritage Month and National Foster Care Awareness Month and although PRIDE is celebrated in June, we wanted to extend our MAGNIFICENT May love since we will be out on summer break.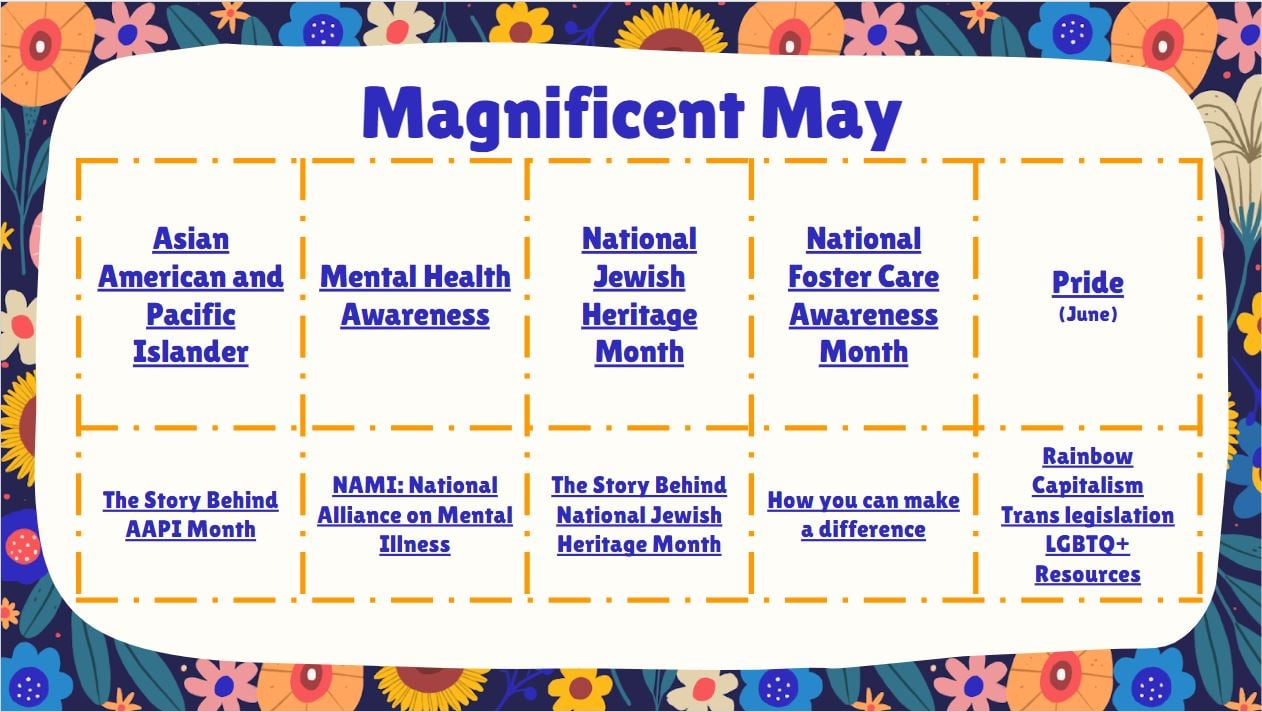 *Click here for the full calendar with resource links*
As you enjoy these resources, think of this Spring quote from Jack Kornfield:

"The heart is like a garden. It can grow compassion or fear, resentment or love. What seeds will you plant there?"
- Mercedes Blea-Davis, Manager of Diversity & Belonging