Meet Amelia Federico, DSST: Cedar alum paving the way for queer, Latine youth
In honor of Hispanic Heritage Month, we connected with DSST alum, Amelia Federico, to celebrate and highlight their talents, skills and wonderful contributions to the Hispanic community.
As a DSST alum, we are so thankful to have you contribute to our Hispanic Heritage Month blog, can you tell us a little bit about yourself?
I'm Amelia Federico (they/them), a proud member of the founding class (2020) at DSST: Cedar. Currently, I'm pursuing a degree in Political Science with a double minor in Chicano/a/e studies and Economics at Metropolitan State University of Denver.
As a Denver native, a proud member of the Latine community and a resident in a city that recognizes and celebrates the Hispanic influence in Colorado, what are some things you can tell us about your experiences?
Denver is not just my hometown, it's my roots. I proudly embrace my Latine heritage. Latine Heritage Month is far more than mere cultural festivities. It's a time when I truly feel acknowledged, seen and heard. I have worked heavily within our local political scene by working as a youth vote organization member and as a fellow on the Biden campaign.
What is a goal you have accomplished that you are proud of?
Working on Capitol Hill was a goal of mine in high school, and I made it happen. In high school, I was not the student who had a perfect SAT score, a 4.0 GPA or enrolled in a great deal of AP classes. When I would talk about my goal of working in Congress, people would laugh as if I was joking. I wasn't. In the long run, their uncertainty about my ability did not stop me, it propelled me to keep going. I created a vision board in January of 2021, which sat above my desk and served as a reminder of what I was working towards. A year later, I got to work in the U.S. Senate, surrounded by the world of politics and policy. I couldn't be happier.
How do you celebrate achievements, and what are achievements that you are proud of from the Latine community?
This month serves as an opportunity to unite our Latine community and celebrate our achievements. However, the celebration of our rich culture shouldn't be confined to a single month. It's a call for continuous advocacy. During this month and throughout the year, I am an advocate for uplifting the Latine community by using my voice, community involvement and other interactions as my platform to continue the legacy of those before me and telling stories to those who will be coming after me.
As a college student at Metro State, what are some things you are thankful for?
I am profoundly thankful for the academic environment that not only recognizes me as a student but supports me holistically. Having professors who share my background, learning our history in classes and sharing spaces with fellow Latine individuals is invaluable. On campus, events like Hispanic Serving Institution Week offer a diverse range of activities, from eloté bars to discussions on effective advocacy within Latine communities.
When thinking about being Latine, what would you say is your greatest strength?
Our community is our greatest strength and that is something that I hold near to my heart. My family, from Mexico, holds a cherished tradition of playing Lotería after our Thanksgiving dinner. This is one of the many traditions that we have continued to carry on throughout the generations. Playing Loteria brings us closer together and shows us the importance of spending quality family time, really allowing us to live in our greatest strength: community.
As someone who has grown to be an advocate and found comfort in their own skin, your words speak volumes in the spaces you are in. Can you share something that explains your personal journey?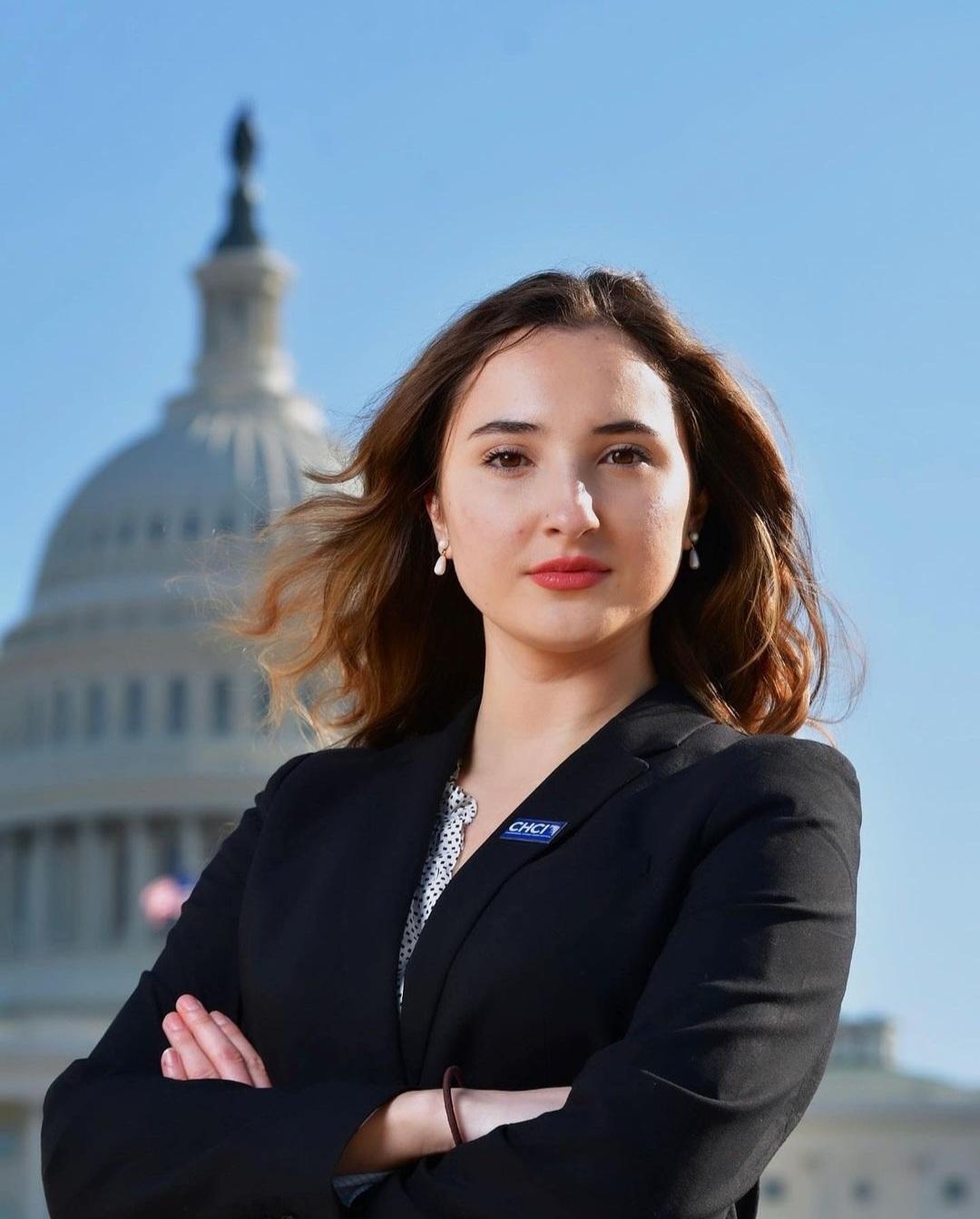 A poem by Amelia Federico:

In the gardens of my youth, a bittersweet seed, planted in doubts within, a whispered creed. To be both Latino and Queer, an elusive dream, in search of mirroring souls, a guiding gleam.

Seeking representation, a beacon to inspire. In hopes of glimpsing paths yet to transpire The scarcity of reflections, a void untold.

To honor the hues of my heritage, find solace and grace.
For within my being, a kaleidoscope resides, Latino roots entwined with queer tides.

No longer shackled by others' limited sight, a promise to myself to stand tall, take flight.
In honoring my dual essence, fierce and true I breathe life into both, embracing what is due. Tu puedes Mija.