Q&A: Senior Jaus'lynn Carter shares how she lives out the Core Value of Courage
As we prepare to celebrate the DSST Class of 2023 at Senior Signing Day on April 27, we are featuring how this senior class lives out the six DSST Core Values (Respect, Responsibility, Integrity, Courage, Curiosity and Doing Your Best) at school and beyond.
We are excited to feature Jaus'lynn Carter, senior at DSST: Green Valley Ranch High School, for exemplifying courage. Read our conversation with Jaus'lynn on speaking up, academic support and her dreams for the future below.
Q: What are your plans after high school?
A: I want to be a special education teacher. That's been my plan since seventh grade. I found out I was passionate about special education through volunteering with the "Raptor Den" Center Program here at GVR.
Q: Have you decided on where you're going to college?
A: Everyone keeps asking me that, and I tell them, "I ain't saying nothing until Senior Signing Day." I even told my mother that. Ha!
What I can tell you is that I'm going to go to school for four years. I might be a paraprofessional while I'm in school. And then I might even end up being a Special Education teacher at a DSST school.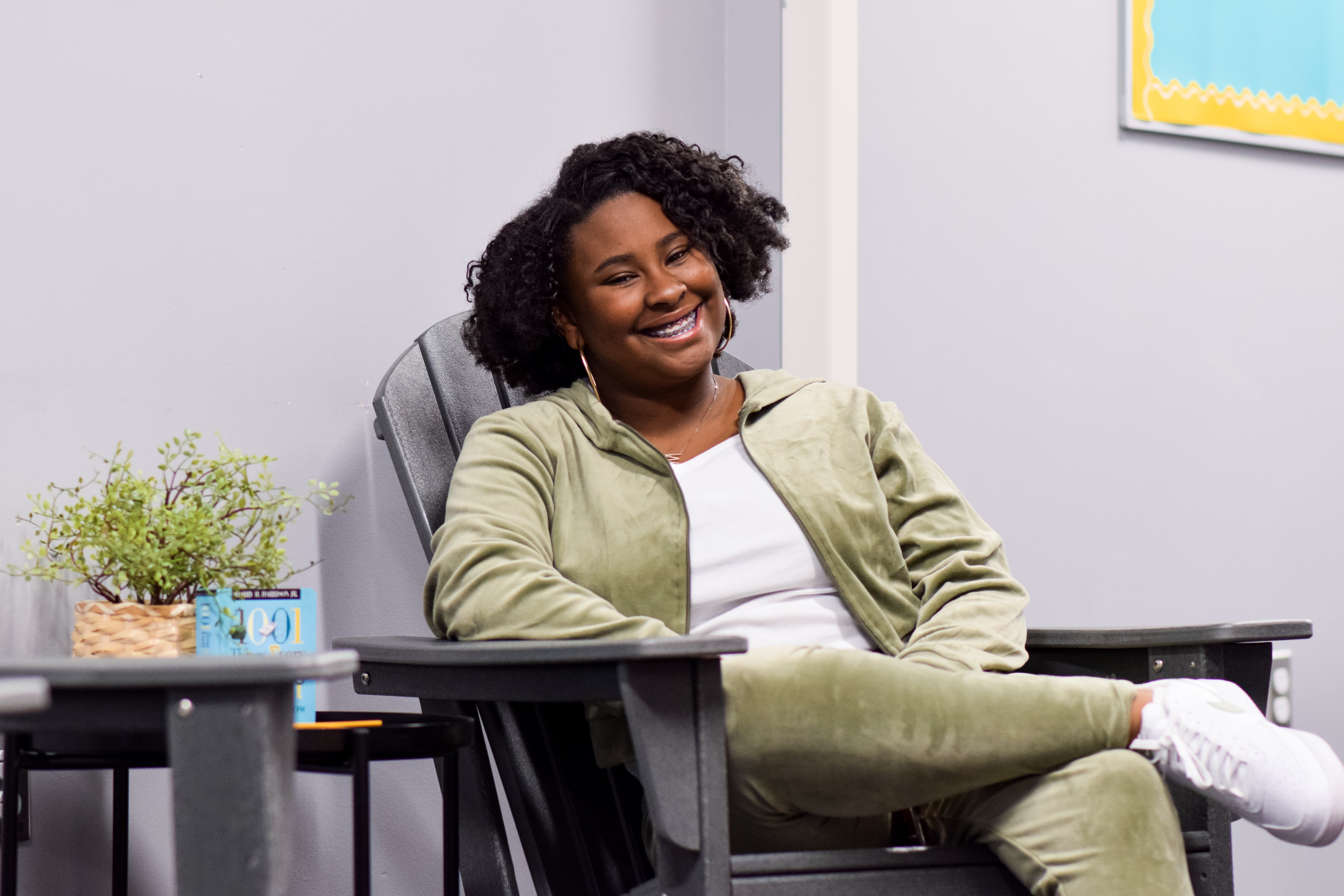 Q: Why do you think you were chosen to represent the DSST core value of courage?
A: Ever since I was a kid, I've been the loud one. I'm not afraid to speak my opinion. I stand up for myself and others. If someone is acting like a bully, I tell them, "Bro, that's not cool. Stop."
Q: How has courage been encouraged at DSST: Green Valley Ranch?
A: What I love about DSST is that there's no stupid questions here. If you're struggling, you can have the courage to let somebody know. You don't need to be embarrassed to ask your teacher for help.
Q: Describe the DSST: Green Valley Ranch Class of 2023.
A: We're geniuses. We are smart intellectually and artistically. And we're a community. We've all gone to school together since we were little, and we've supported each other along the way as we've grown up.