Senior Signing Day 2021 Highlights
On Wednesday, May 19, the Class of 2021 celebrated both their hard work and the bright futures. While our seniors weren't able to announce their post-high school plans at the Denver Coliseum, they still found unique and meaningful ways to celebrate. At each school, there was a viewing party to watch a livestream that included student performances, a keynote speech from LGBTQ activist Brandon Wolf, and of course, the announcements of each senior on campus. Every school added their own flair to the festivities, from a dunk tank at Green Valley Ranch High School to a senior sunset at Cole High School. Below you'll find just a few snapshots of this unforgettable day!
Byers High School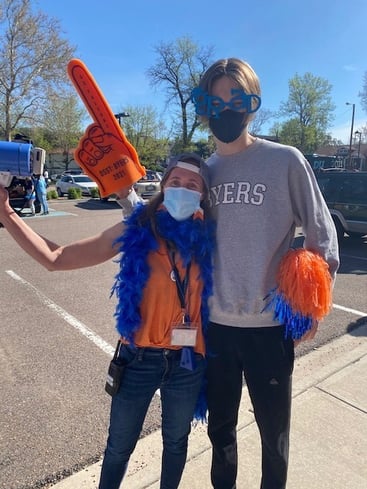 The Falcons celebrated with a parade!
Cole High School
Seniors decorated their graduation caps before the livestream.
And enjoy some refreshments during a Senior Sunset
College View High School
Energy was high at the CV HS viewing party!
Conservatory Green High School
CEO Bill Kurtz honored the Founding Hornets with a mascot appearance.
Green Valley Ranch High School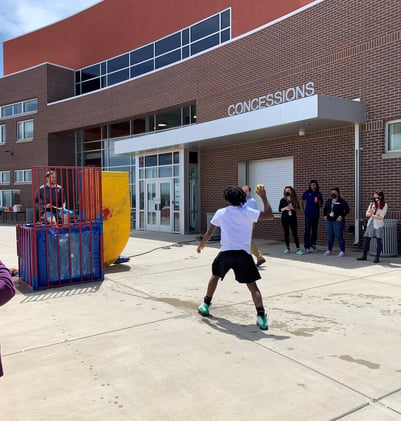 Students said thank you by dunking their teachers.
Montview High School
Montview Knights showed their school spirit.