Welcome back: Things to know before the first day of school
We are so excited to have everyone back for the 2023-24 school year. As you prepare, we want to share some info that you will need ahead of the first day of school on Aug. 17.
Below you will find bell times, new updates on the P/SAT and info on the three tech platforms you will be needing throughout the school year, which will allow you to stay informed about your child's progress, grades, attendance, school alerts and more.
Bell times:
Below are updated bell times for all DSST campuses in Denver and Aurora.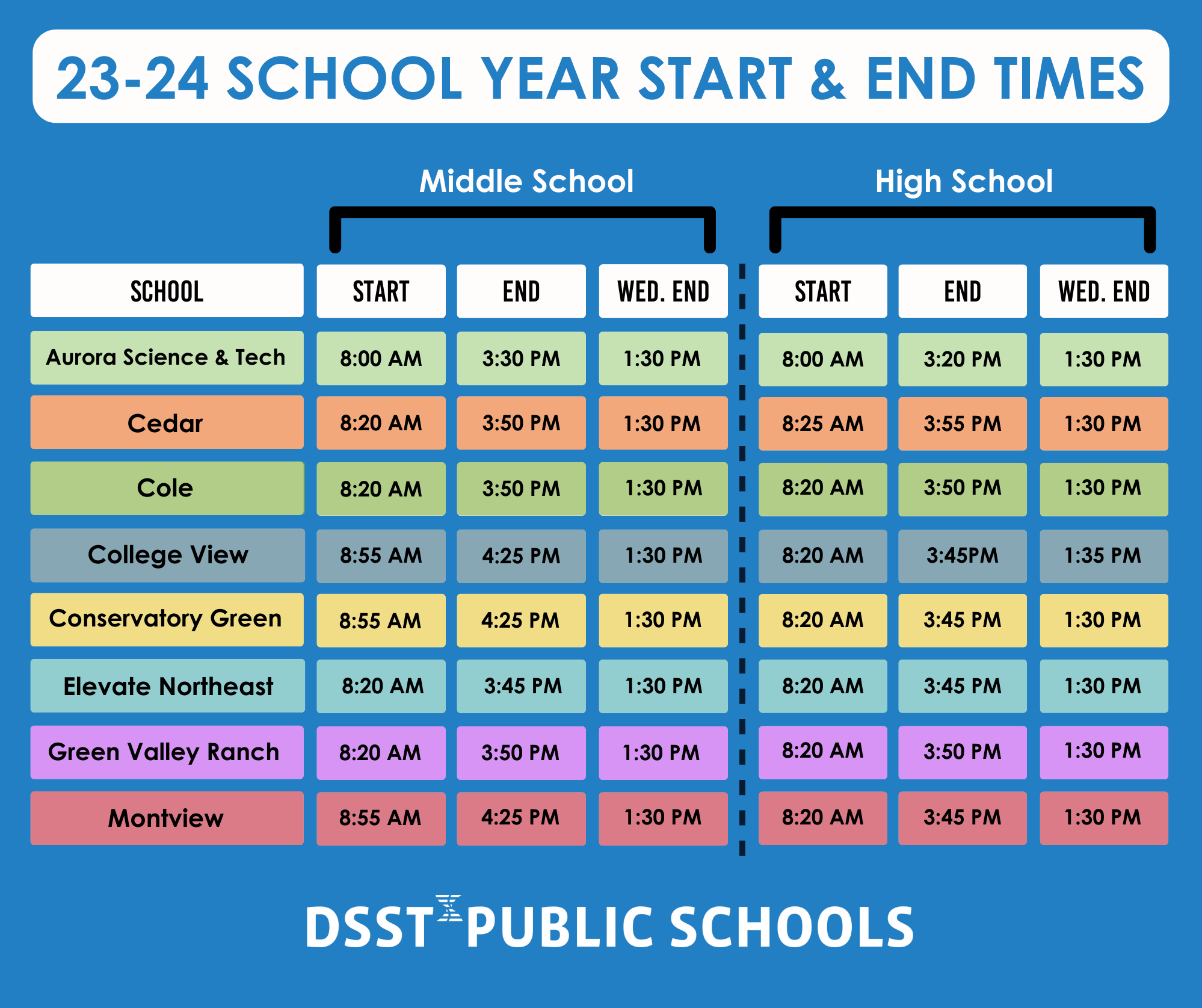 P/SAT updates:
Noteworthy changes are coming to the P/SAT, set for spring 2024. The P/SAT, a College Board exam assessing college readiness, is taken by Colorado high school students in grades nine through eleven. This assessment serves various purposes, including score improvement, college admissions and scholarship competition.

Traditionally, P/SAT covered Evidence-Based Reading and Writing (EBRW) and Math, with elements of Science and Social Studies integrated into EBRW. The exam spanned three hours and 15 minutes, providing composite scores between 400 and 1600, aiming for a College Board-defined "college readiness" score of 1010. Starting in 2023, the digital P/SAT will be shortened substantially to two hours and 14 minutes, offering more time per question. Scores will be available sooner, and the test becomes adaptive, utilizing multistage adaptive testing (MST). The adaptive nature tailors questions to students' performance, divided into two modules: one standardized and the other adapted to each student. DSST ensures ample practice opportunities, aligning with its commitment to student success.

You can read more detailed information here, or for more questions, you can reahc out to your child's school college success leader.
Tech platforms:

ReachWell:
ReachWell is the main communication channel between parents/guardians and our staff/network. Through ReachWell, you can access school-related information in your preferred language, as it automatically translates messages.
To access ReachWell:
Download

ReachWell

from the App Store or Google Play Store.

Select your language for a personalized experience.

Add your school by clicking on the "+" sign.

Set up notifications and preferences according to your needs.

You will receive an individual verification code via text and email to access your student's information.

LiveSchool:
LiveSchool provides real-time updates on your child's behavior at school, allowing you to see positive and negative behavior logs recorded by teachers. This insight into your child's behavior helps foster a positive and supportive learning environment.
To access LiveSchool:
Go to

parent.liveschoolinc.com

or download the 'Liveschool Parent' App from the App Store.

Enter the parent code, which will be provided by your student's advisor.

Download the 'LiveSchool Parent' App for easy access on your phone.

Click 'Timeline' to view behavior entries from teachers.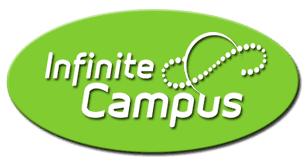 Infinite Campus:
Infinite Campus is the parent portal run by Denver Public Schools and Aurora Public Schools that empowers parents to view essential student information, including grades, attendance and schedules.
To access DPS Infinite Campus:
Choose your preferred language for a more personalized experience.

Check your child's grades, attendance, schedules and more.
To access APS Infinite Campus (AST students only)
Choose your preferred language for a more personalized experience.

Check your child's grades, attendance, schedules and more.
These tech platforms have been carefully selected to streamline communication and provide you with a comprehensive understanding of your child's academic journey. Should you have any questions or encounter any issues while using these platforms, please feel free to reach out to your school.