Teacher's Lounge: Patrick Clark
At DSST, our staff and students support each other, push each other, and grow together - both inside and out of the classroom. We have all sorts of absolutely amazing teachers and staff members, and each member of the DSST Team has so much to offer outside of their role in our schools. We sat down with one of our teachers this week to learn more about what he does, out of the classroom. Take a look into the story of one middle school English teacher, Patrick Lee Clark...
Some may know Patrick Lee Clark as a 6th grade English teacher at the brand new DSST: Noel Middle School. But in his spare time, he goes by Lee Clark Allen, an R&B/Soul artist who performs throughout Denver, and is currently wrapping up his debut album, Little Rock.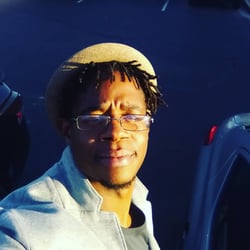 Growing up with parents who loved music, and enveloped by gospel, blues, jazz, R&B, soul, and pop, it's no surprise that Lee Clark Allen grew up to become a musician. Artists like Ray Charles, Aretha Franklin, Muddy Waters, and many more still shape his sense of melody and lyrical writing. Today, he continues to be driven by the aspiration to write, and to sing and play his music simultaneously, like John Legend. When creating music, there's no censorship. "Whatever flows out of my heart, you will get," he says.
Clark brings his love for music into the classroom every day, and with great results. Just like a concert, the classroom provides a stage of sorts, and there are many parallels of great musical performances to great learning experiences. Music consists of patterns, and effective classrooms have strong routines, systems, or patterns that enhance the learning experience. Likewise, strong rehearsals and band management yield great live or studio performances. Overall, the passion for both music and impacting the youth works hand in hand. "How many students get to learn and be entertained by a growing R&B/Soul artist?," Clark asks. "They're humbled, and I'm humbled as well."
A natural role model for aspiring musicians and artists, Clark shares some great advice. First, you can accomplish anything lasting and positively impactful in life simply by getting back up after being told "No." Second, embrace the wisdom of Denzel Washington. One quote that still resonates with him is "I say luck is when an opportunity comes along and you're prepared for it." Last, find a thank you in any and everything- there is much humility and maturity by knowing when and what to be grateful for.
In both his teaching and his music, Clark lives out the DSST Core Values intentionally and authentically. This is especially reflected in his artist name of Lee Clark Allen. Allen is his mother's maiden name, and due to the tremendous role she played as a single mom to him and his three siblings, he chose her last name as a tribute to all single parents and women. Though at first tempted to leave out "Clark," his biological father's last name, including it now symbolizes the importance of keeping family together and relationships healthy. While "Allen" pushes him to be the best provider, "Clark" pushes him to develop and ruminate on all six of DSST's Core Values, because it took all of those values in order to restore and maintain meaningful relationships.
If you missed him at Taste of Colorado earlier this month, don't worry! Many more show dates will be popping up soon.
You can also listen online:
Spotify: Search Lee Clark Allen

instagram.com/leeclarkallen