Top 10 DSST highlights from 2021
We made it! As we begin the new year, we're reflecting on the numerous high points and bright spots seen across our network and our larger community. From finding innovative ways to support our community, to celebrating our students' vast achievements, it is this hard work and creativity that continues to inspire and energize us for whatever 2022 may bring! Join us as we look back on DSST's top 10 moments of 2021.
10. DSST schools rank among the top in the country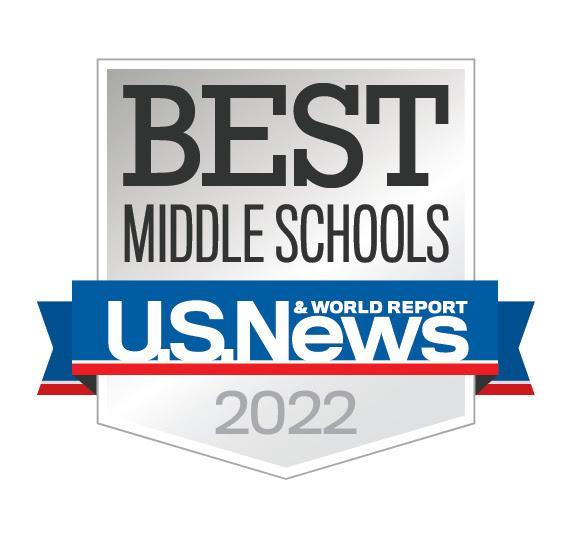 DSST schools ranked among the top in the country! In the inaugural U.S. News and World Report list for the top middle schools in Colorado, all seven eligible DSST middle schools were included! All four eligible DSST high schools also made the prestigious list this year, ranking among the top 30 in Colorado and the top 1,000 schools in the entire country. Our only schools not included are too new to have enough data for the ranking. Be on the lookout for the 2022 rankings!
9. Denver Post Top Workplace 2021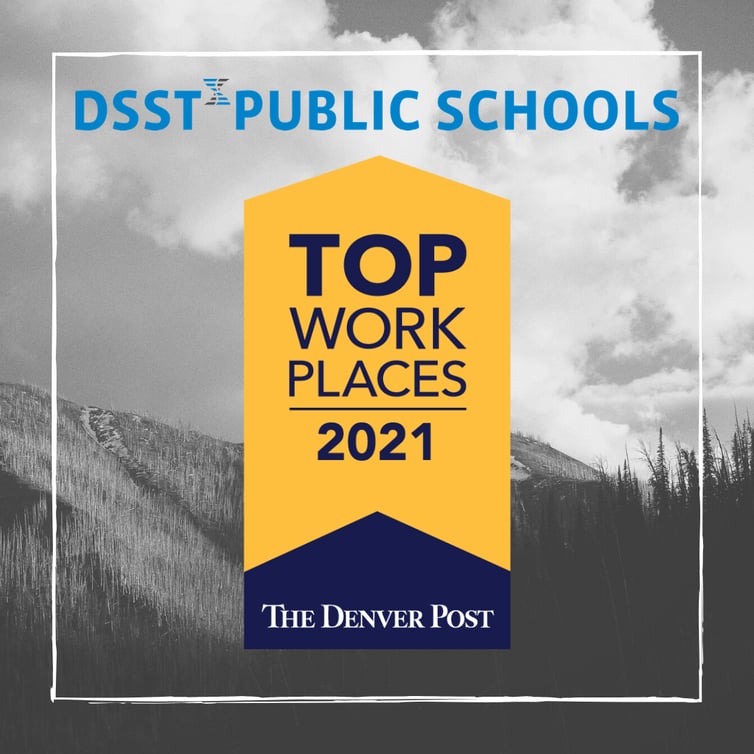 DSST was named a Denver Post Top Workplace in 2021, an achievement we've earned the last eight out of nine years. We earned a top 150 ranking, beating out thousands of other Colorado-based companies who were invited to participate this year. DSST was the only public school district or charter school in the state to earn a Top Workplace distinction. In a year that has been especially challenging, this distinction was an incredible testament to the team that makes DSST such a special organization and workplace.
8. Return to in-person learning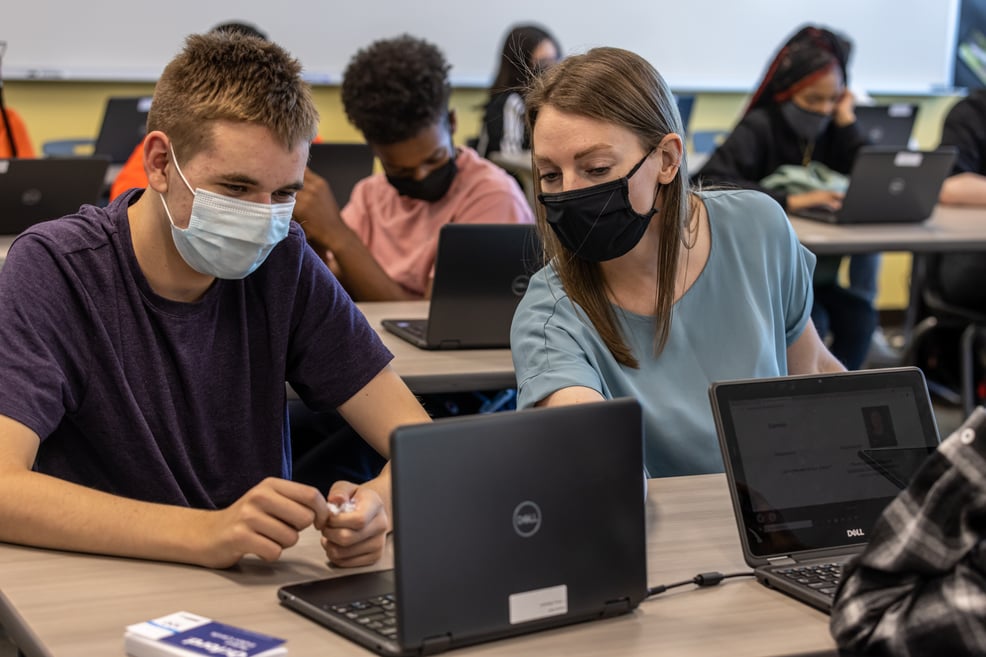 In August all DSST campuses returned to full-time, in-person learning. After remote and hybrid learning for nearly 18 months, we were ready to be back in person with our communities! We are proud that all of our campuses have remained open this semester and that our communities worked together to keep each other safe and healthy.
7. Supporting our mission with our virtual Slice of Pi event
In May we celebrated our first-ever virtual Slice of Pi event! The event was hosted by DSST Board Member Billy Brown and featured musical entertainment and presentations from current students and alumni. The event concluded with a fireside chat with Netflix Founder and Co-CEO Reed Hastings, and our very own Bill Kurtz. It was a great way for our community to come together virtually and support our students and our mission!
6. Vaccinating our communities
DSST hosted multiple vaccine clinics at various campuses to help get our community vaccinated against COVID-19. These clinics allowed hundreds of DSST and external community members to access the vaccine right in their community. Highlights from these clinics included DSST: College View High School's vaccine clinic delivering 202 vaccines to local community members in just one day and DSST: Cole's community clinic.
5. Commitment to DEI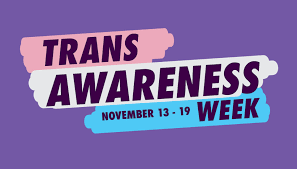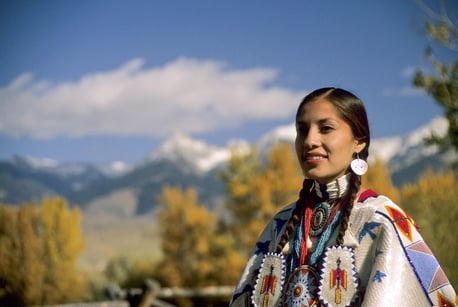 DSST continues to grow as a network on our Diversity, Equity and Inclusion (DEI) journey. We are proud of the work done this year as we continue our commitment to being an anti-racist organization. From honoring the diversity in our community through celebrations like Transgender Awareness Week, Native American Heritage Month, AAPI Heritage Month and Hispanic Heritage Month, to our intentional work at each of our schools on the Black Excellence Resolution, we worked to deepen our commitment throughout the year.
4. Supporting our families and communities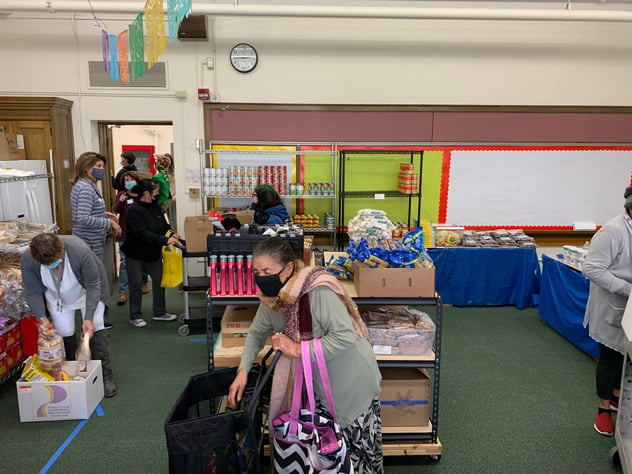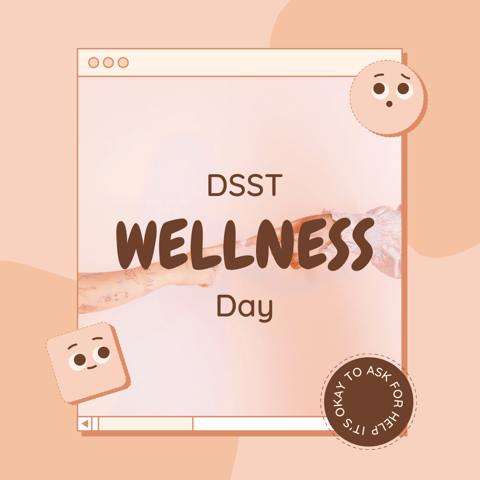 2021proved to be a challenging year in many ways. DSST was proud to implement a number of new and continued support systems for our families and communities. Through our COVID Relief Fund, we were able to support DSST families in covering the costs of basic needs like food and housing. DSST: Cole started a food pantry to further support families and community members in need. We also recognized the immense toll the ongoing pandemic has taken on all of us and invested in additional mental health support across our network for students, staff and families. We had our first Wellness Day in support of staff and student mental and emotional wellbeing in November.
3. Community engagement: A DSST priority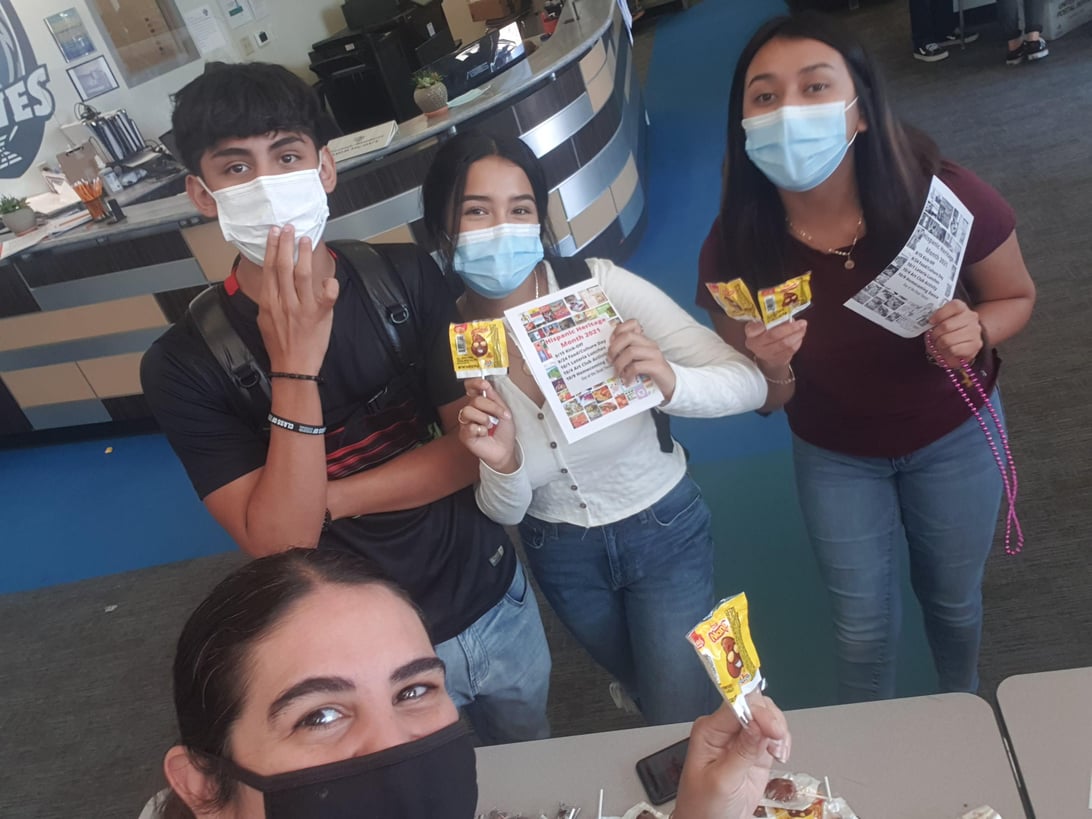 This school year, DSST committed to a programmatic shift that will push and grow the ways in which we serve our students. At DSST we believe our role as educators is to prepare our students for what they need in the future - to have the courage to design and implement an excellent program that best equips our students for success in college and the 21st century and to reach their full potential. This year we were excited to add a team of community engagement managers who support each of our campuses. This team of amazing people has already been making an impact in strengthening the connections with our broader community and helping to actualize our vision for community engagement.
2. Class of 2021 continues the tradition of excellence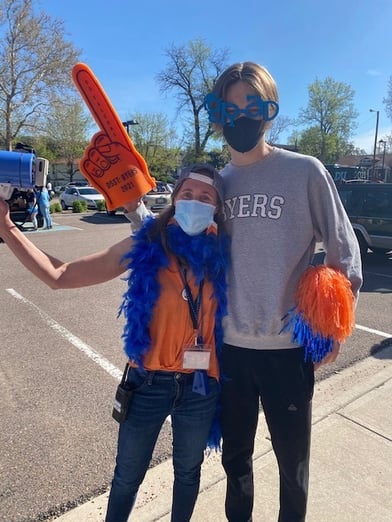 Even with junior and senior years majorly interrupted by the COVID-19 pandemic, the Class of 2021 had so much to celebrate! Continuing the tradition since our founding, every single graduating senior was admitted to college. The first graduating class of DSST: Conservatory Green was the newest campus to achieve this incredible accomplishment.
On average, each of our graduates received six college admittances. Each campus put together creative senior celebration projects, and the class celebrated a virtual Senior Signing Day. These 652 students from our six high schools are now off pursuing great post-secondary things! Congratulations, Class of 2021!
1. Opening our newest campus: Elevate Northeast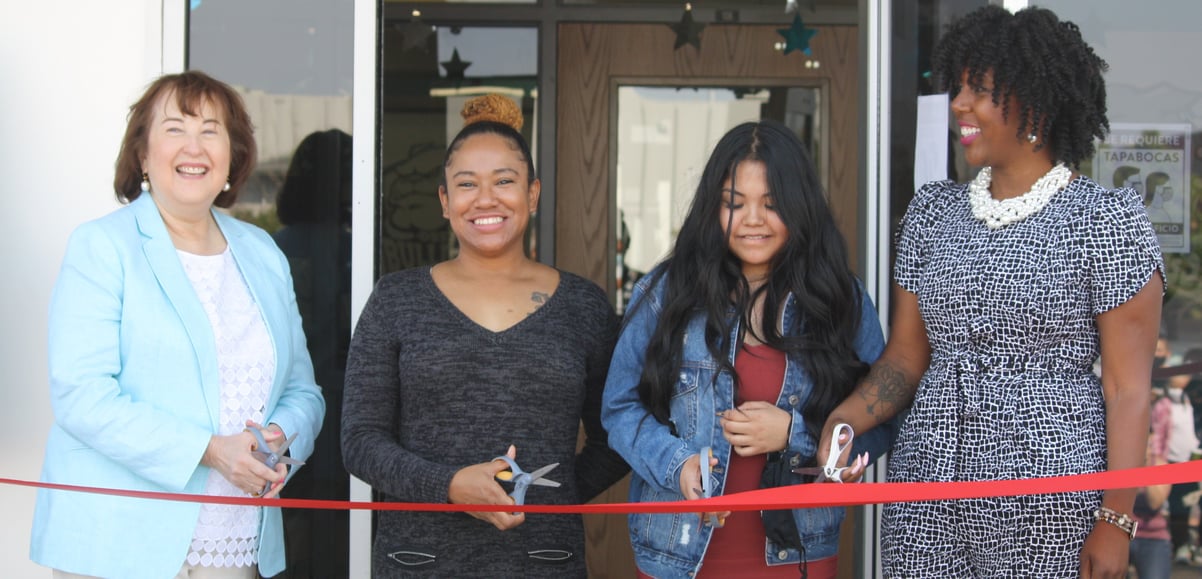 After impressive board meeting turnouts, impassioned public comments from students, parents, and staff, petition signing, and elevating all voices, we are excited to welcome the founding class of DSST @Noel Bulldogs to their new high school, DSST: Elevate Northeast! Phase 1 renovations of the new building are now complete, and this year we celebrated with a Ribbon Cutting Ceremony before the freshman Bulldogs started the new school year.