A Warm Welcome Back To Our Center Programs
While delayed a day thanks to the early wintry weather, Center Programs across the DSST network reopened on October 27 with great excitement! Here are just a few snapshots of Center Program joy throughout the network!
At the Knight's Kingdom (aka Montview HS Center Program), staff member Taylor Pepper and senior Aidan celebrated their birthdays together!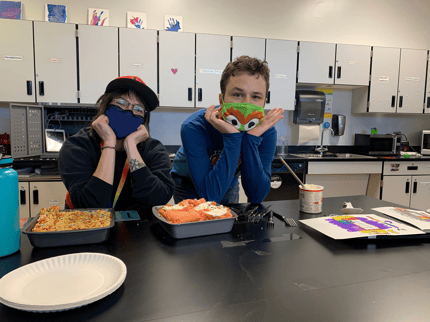 At CG MS, students Grace and Bayan worked on improving their soccer skills, with staff members Melissa, Kazhal and Payton.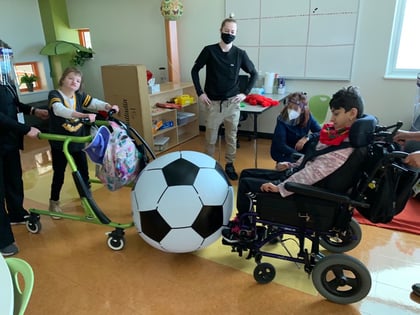 And a spooktacular Frankenstein shared reading session with Center Program lead Michael Vess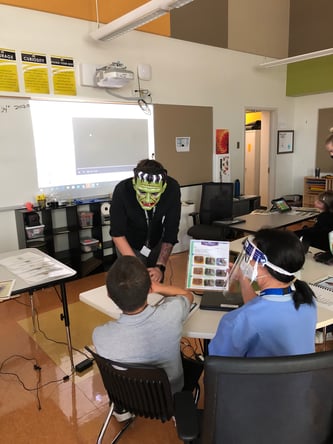 At CG HS, student Saida enjoys the new sensory space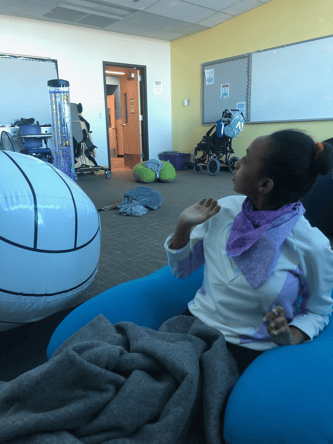 And student Leanna is excited to be back with her teachers and friends!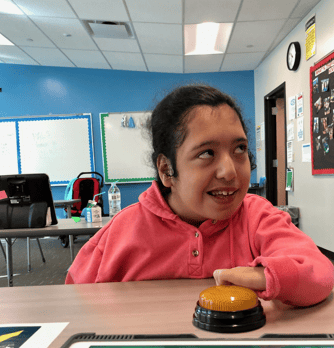 Across town at Henry Middle School, member of the Pride J.G. explored new tech, showing off an Owl.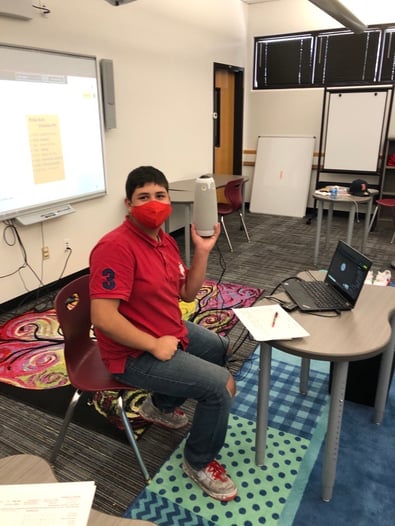 and students of the Pride Rock receive some mask instructions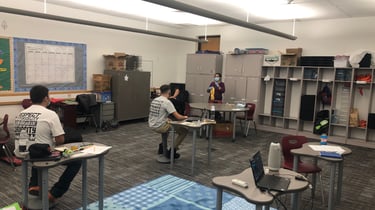 Over at Byers, Teacher Alex Bruce led a lesson for West Texas, aka the Byers 6-12 Center Program!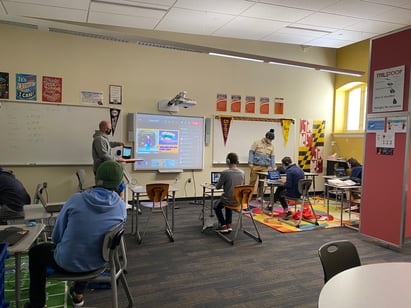 And in the Far Northeast, the GVR HS Raptor Den welcomed numerous excited students who were incredibly happy to be back.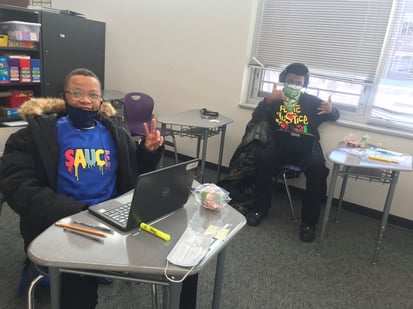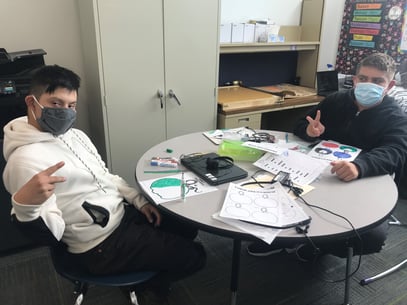 Welcome back Center Programs, and a big shout-out to our Center Program staff for creating a safe and welcoming space for students to learn!