Cole-chella, Wolfstock showcase creativity thriving in students at Cole and College View
Musicians, artists, tie-dye and more! The end-of-year events at DSST: Cole and DSST: College View showcased the creative spirit thriving at each school through an all-out musical shindig and a groovy art showcase.
Wolfstock 2022 took place on May 6 and featured student performances, artwork, face painting, and other fun activities. Performing arts teacher for College View, Haley Rice, said the high school collaborated with CVMS for the campus-wide student work showcase. The entire Project Based Learning department was involved in displaying student work, projects, and activities for families to be involved in.
Junior David Grajeda said, "Knowing that my work is being displayed in my community encourages me to keep expressing myself through art as I feel supported in a way that motivates me to develop my craft even more!"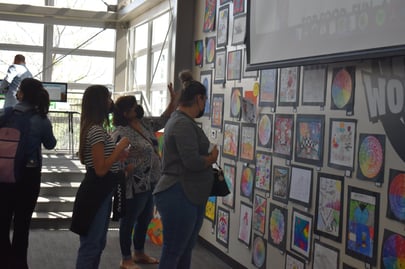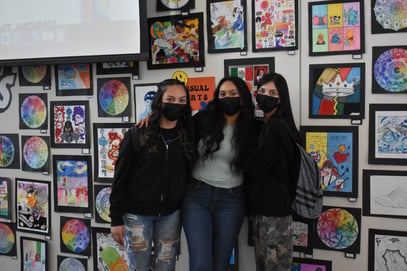 Josephine Rangel, a sophomore at CV, said "I think events like these give students a chance to display something that they are rather proud of. I also think it helps the school represent what kinds of things students are passionate about ... I really think this is a chance to be able to display my artwork for others, including my family, to view something I worked hours on."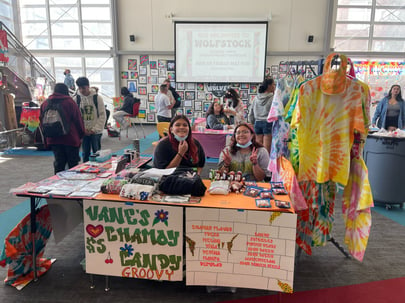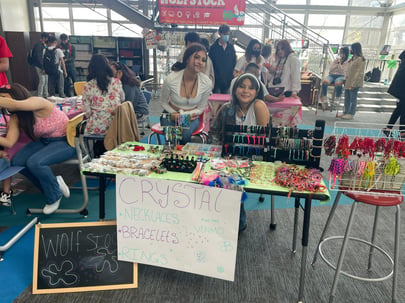 A few weeks later on May 25, students showcased their musical talents at Cole-chella. Music director, Blake Stepan has said before that he wants his students to experience the most "real-world music program" possible.

"I want a student to walk away from my class and understand what it means to be a musician in the real world," Stepan said. "It's a huge goal of mine to graduate kids who can start working as musicians right away."
And what could be more real-world than emulating Coachella, one of the biggest music festival events in the U.S.? The event had everything from a bounce house to food, but most importantly, students 6 through 12 had the chance to get up on stage and show off their talent to an audience full of friends and family.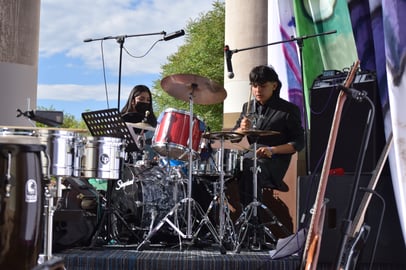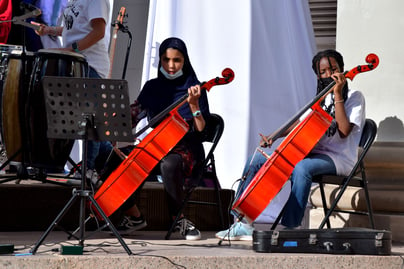 Junior Callie Smith transferred to Cole for the 2-21-22 school year and she said the Cole music program was one of her favorite parts of going to school. Smith said Stepan made rehearsing for the big event a fun and exciting process.
"Mr. Blake truly cares about his students and helps them grow in their musical talent ... We all appreciate Mr. Blake for the time and effort he puts into each of his classes and the opportunities he finds for us. We have truly become better musicians and performers."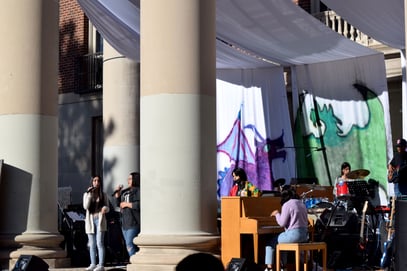 Each of the events went off without a hitch and everyone in attendance had a lot of fun! Click here to see more pictures from each event.