College View high schoolers celebrate incoming freshmen
The transition from middle to high school can be intimidating. It feels like the transition from being a child to taking your first step into becoming an adult. The College View campus is working to support students to help make sure they know that each one of them is valued in the Wolf Pack, and to create excitement for the next chapter as they enter high school next year.
Over the past few weeks, CV Middle School has had special morning meetings with the eighth-grade students that were led by high school staff and students to promote the completion of an interest survey. The intent of the survey was to find out what type of "shadow day" would be best for individuals. Some eighth-grade students were interested in shadowing AP classes, while others wanted to check out the after-school club scene or the sports programs.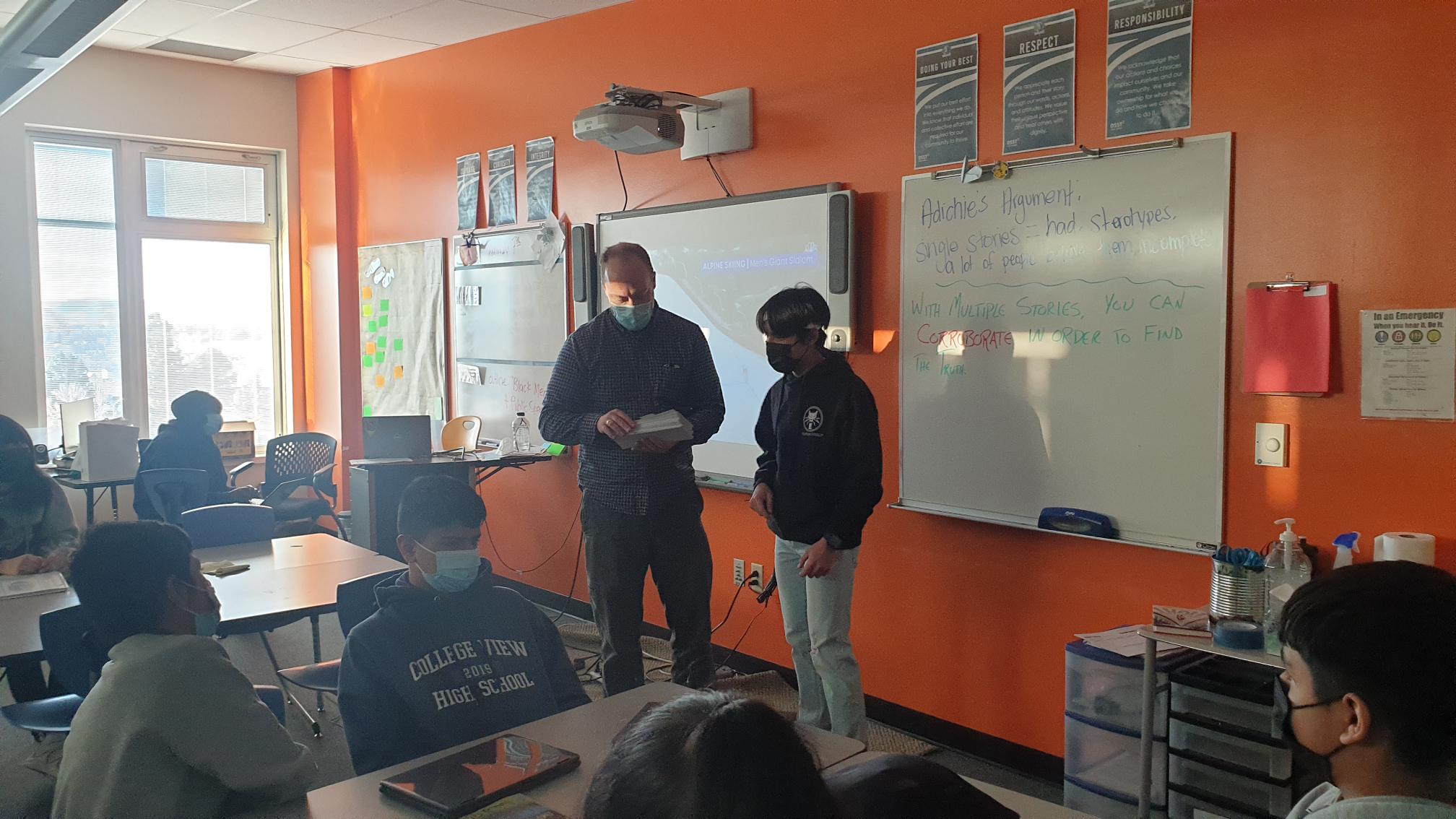 The shadow days were a huge hit with the students that have already completed them. We heard a lot of positive comments from the current eighth-grade students, especially those that were in the AP classrooms.
"This chemistry class was exciting," one student said. "I didn't know what was going on, but it was cool!"
Another said they "can't wait to do more experiments."
A few weeks later, the elected officials from the High School Student Council visited the eighth-grade advisory periods in person. They were able to share a bit of perspective about their high school experience so far and relate to when they were eighth-graders in the same classrooms. Then, the ninth graders handed a personalized acceptance letter to each of the eighth-grade students one by one. It was really special and heartwarming to hear the cheers and the snaps as each student's name was called.
It really showed the spirit of support and other core values that thrive in the DSST community.
Congratulations to CV's eighth graders (and all other DSST eighth graders)! We cannot wait to see you blossom as high school students!