DSST: Conservatory Green Students Bring Core Values to Life
Nyjah Munn, an 8th grader at DSST: Conservatory Green Middle School, noticed another student during their first week of school. Ivory Corona-Sanchez is a 6th grader, so she is new to the school, and she is also blind and working on mobility. Nyjah noticed her struggling to with cane and saw an opportunity to help.
"I saw her learning how to get around and just figured I would help," Nyjah said. "I thought I could make her life a bit easier, so I created the device."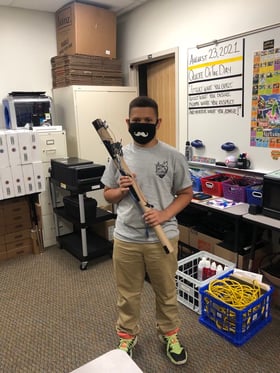 Nyjah engineered a device that Ivory can put on her cane that will beep when she is getting too close to a wall.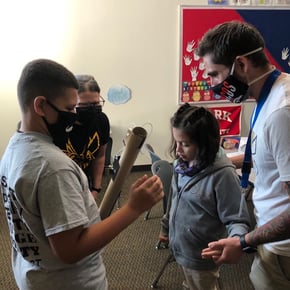 It was a moving moment at CGMS, where our core values of respect, curiosity, responsibility, doing your best, integrity, and courage were all truly brought to life. Nyjah shared the device with his advisory and then showed Ivory what he had made.
#TwoClapsOnTwo for Nyjah and Ivory!