Virtual Senior Signing Day is May 19!
The Class of 2021 is celebrating Senior Signing Day on Wednesday, May 19! Each high school will host a watch party for the virtual event. Learn more and join the viewing parties here! You can help celebrate our seniors on social media - use #DSST2021 when you post!
While the Class of 2021's senior year was far from what anyone expected, the class showed incredible resilience and determination. In the midst of a global pandemic, this year's seniors were able to accomplish great things!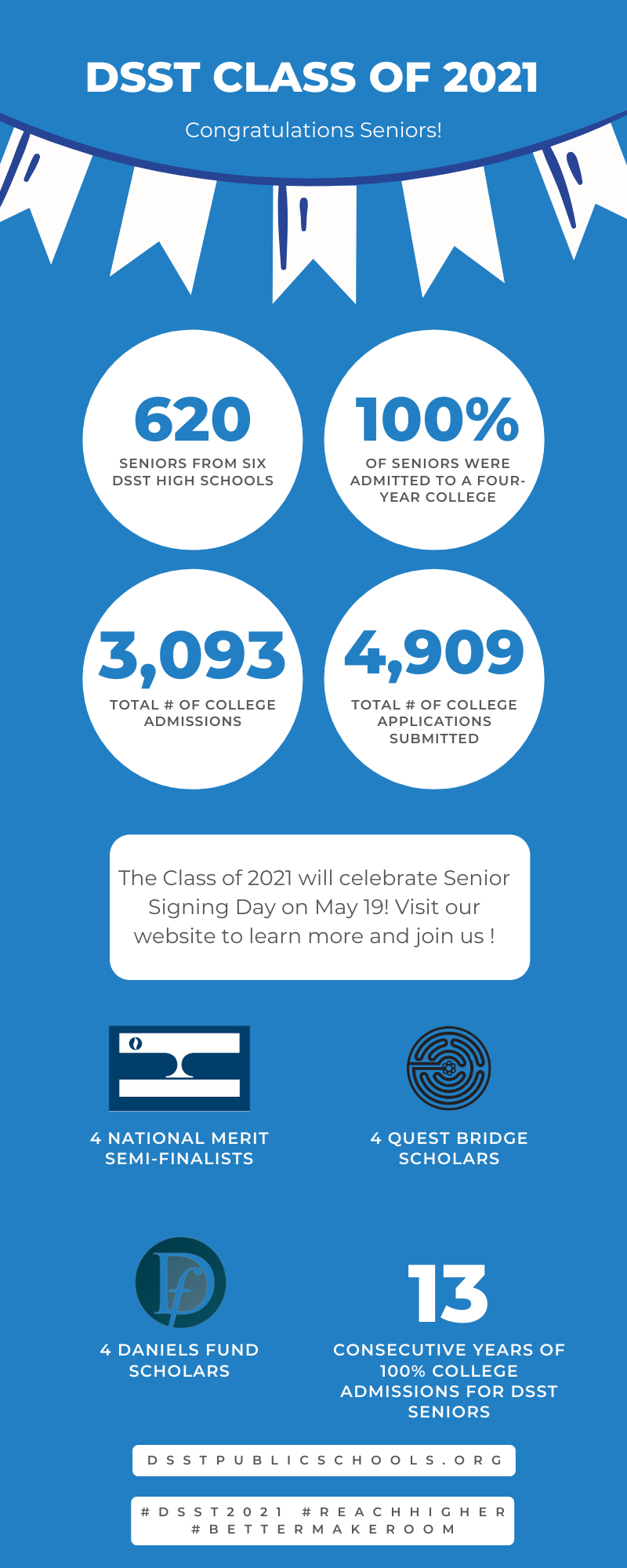 Check out these blog posts highlighting the senior classes on each of our campuses!
Congratulations, Class of 2021!